Further improvements to NZ's balance sheet needed before there's a sustained pick-up in national property market, ANZ says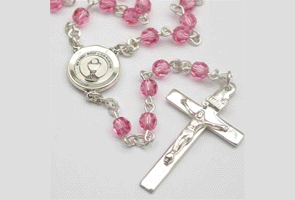 By Gareth Vaughan
A sustainable upturn in New Zealand's property market won't happen until the country's balance sheet is significantly improved, say ANZ economists.
In their monthly Property Focus report ANZ's Cameron Bagrie, David Croy, Steve Edwards and Sharon Zollner say although a lot of improvement has been made to New Zealand's balance sheet over the past few years, the journey is only about 60% complete with structural economic indicators so far merely shifting from awful to poor.
"Until this process is finished cyclical drivers, including supply-demand balance and interest rates, will remain second tier in terms of dictating (property market) direction," the ANZ economists, who recently said house prices are 10% overvalued, argue.
A "multi-year leveraging super cycle" where an economic model that at its core involved credit growth of two to three times the rate of nominal Gross Domestic Product, which was always going to be on borrowed time, came to an end in 2008. The economists say house prices are now about 3% below their mid-2007 peak in nominal terms, and about 15% down in real terms.
However, since 2007 the household savings rate has improved from -6% of disposable income to -1.5% as of last year, and with a time lag on figures for the March 2011 year, may have even turned positive. In other improving economic news the current account deficit has fallen from a 2008 peak of 8.9% of GDP to 3.7% as of June this year, and New Zealand's net external debt position has fallen from 85% of GDP in March 2009 to 70% in June 2011.
At the same time, households have deleveraged a bit, with household debt as a share of income down from 154% to 147%, largely because the slower growth of debt is being offset by rising incomes.
House sales down 37% on market peak
Meanwhile, house sales volumes in the last six months are about 37% below levels seen in 2005-2007. The latest figures from the Real Estate Institute of New Zealand show house sales volumes rose just 43 in September from August to 5,235, weak for spring. REINZ said when adjusted for the seasonal pattern expected in spring, sales were about 2.3% weaker. The national median house price fell by NZ$5,000, or 1.4%, to NZ$350,000 in September compared with August and was flat compared with September last year.
Broadly speaking the ANZ economists say structural economic indicators have merely improved from being awful to poor, and New Zealand as a nation still carries too much debt and is too reliant on a narrow range of sectors, led by dairy and tourism, for income. The recent downgrading of the country's sovereign credit rating to AA from AA+ by both Standard & Poor's and Fitch is a reminder of challenges still ahead during a period of "sustained penance" for past excesses.
"This will inevitably impact on the housing market," Bagrie, Croy, Edwards and Zollner say.
"The housing boom encouraged a borrowing binge that inflated house prices beyond what is sustainable in terms of affordability. There are two possible fixes; house prices fall, or they grow by less than incomes," the ANZ economists say.
"The latter is a much more desirable adjustment path, and so far that is the path we're on."
For the "good times to roll" again, including in the housing market, the ANZ economists argue the global scene, currently dominated by the European sovereign debt crisis, needs to stabilise and it's hard to see this happening soon. New Zealand's net external debt needs to be below 60% of GDP, which is a "tough ask" with post-earthquake Christchurch rebuilding ahead, the household savings rate needs to rise above 5% of income, - tough when the cost of living for key necessities outpaces the rate of general inflation.
Improvement needed in housing affordability
Furthermore, fiscal deficits need to be turned into surpluses, the economists say, and housing affordability needs to continue improving. ANZ puts the house price-to-income ratio at 6.7, down from 7.7 in 2007, but still "stretched" and well above the post-1992 average of 5.6. And finally, they say, net migration - a net 32,700 migrants moved to Australia in the August 2011 year - needs to turn around.
On top of all these issues, the economists maintain there are structural issues looming that mean some "sacred cows need to be sized up for steaks." These include "politically unpalatable" options like raising the pension age from 65 as baby boomers retire, and having higher quality debate about "pulling income levers" such as water and mining.
"The realities are simple: generate more income or face a longer period of austerity and spending restraint," ANZ's economists say.
Against this backdrop, housing's attractiveness as a long-term investment is heavily dependent upon the economy having "greater spine and backbone" through balanced growth and solid income generation.
"Without the spine, housing's long-term attractiveness will be seriously questionable. Getting our house tidied is one thing, but it's not much use if the piles are rotting."
This article was first published in our email for paid subscribers this morning. See here for more details and to subscribe.