PropertyIQ's residential property valuation service wins over some banks and some valuers with its 'independent' approach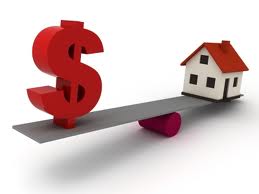 By Gareth Vaughan
Almost a year on from its launch in April last year PropertyIQ's residential property valuation service now has two of the big four banks on board and more than 40 property valuation firms participating.
A joint venture between government owned Quotable Value and Australia's RP Data, PropertyIQ - via general manager for sales and marketing Steve Langridge - pledged last year to reduce risk for both lenders and borrowers, reduce the opportunities for fraud, and reduce the opportunity for property values to be inflated.
Both ANZ and ASB are now using PropertyIQ's service and Langridge says 42 property valuation firms are on PropertyIQ's valuation panel giving "pretty broad" coverage across the country.
"We're seeing quite a lift in volume, the service is working well," Langridge says.
Via a spokeswoman, BNZ's head of retail risk Tony Lane told interest.co.nz his bank is currently reviewing PropertyIQ's offering.
"We do see potential for greater visibility from an industry-wide perspective," Lane says.
Asked whether they were considering adopting PropertyIQ's service, both Westpac and Kiwibank declined to comment.
Langridge said PropertyIQ was "engaged with" all the major banks and had also been approached by some of the smaller banks, although no other banks were imminently poised to sign up.
"(But) we do expect other banks to come on board," Langridge says.
Nicki Bilbrough, president of the Property Institute's Valuers Council, says valuers' biggest fears when PropertyIQ launched was it would drive down fees and lead to New Zealand following the Australian model whereby  the banks, rather than the borrowing customers, pay for all the valuations.
"That hasn't happened," Bilbrough says. "The banks are aware of our concerns around the Australian model and they also know that the Australian model isn't actually working for them over there and they're trying to change it. The last thing they want is to give a substandard service because they've driven down fees."
Bilbrough says PropertyIQ certainly hasn't been greeted with open arms by all in the valuation profession.
"And there's still some resistance out there to it. (But) some of the bigger firms have seen the benefit of it," she adds.
To use PropertyIQ's service, ANZ and ASB staff must place an order for a valuation on behalf of their borrower-customer to support residential and lifestyle property lending decisions. Each valuation job is randomly allocated to one of the valuation firms on PropertyIQ's panel.
Mortgage brokers' lament
Mortgage brokers from one firm told interest.co.nz some home buyers were frustrated at being forced to use PropertyIQ by their bank, it was costing them more than if they'd chosen their own valuer, and the valuations from PropertyIQ weren't as high as the buyers wanted.
Asked about this, Langridge acknowledges some people may be frustrated.
"But from our perspective we're seeking to manage a service that works for the bank and their customers. It wouldn't be a logical outcome for us or the banks if that was a significant issue or there were a significant portion of people encountering that," says Langridge.
PropertyIQ strives to offer its bank clients and their customers "market competitive fees," he adds, meaning borrowers shouldn't end up paying any more than if they go to a valuation firm independently.
"I guess what we have seen is there are different valuation types and there's a level of diligence a valuer needs to go through to complete a valuation. Some valuation types require more time and effort to complete and in certain circumstances that justifies a higher fee. We wouldn't want to see valuers cutting the level of effort they undertake just to deliver a cheaper fee. There's a level of diligence to meet the valuation standard that should be followed on every job," says Langridge.

"We have had some jobs where we've heard back the fee is higher than has been quoted elsewhere but on review we feel that the process being followed by the valuer supported the fee being charged. So our commitment is to ensure our fees are market competitive and fair for the work being delivered."
No plans to adopt Aussie model
As for the Australian model where the banks pay the valuation fee, Langridge says there's no plans for PropertyIQ to switch to this in New Zealand.
"We have the benefit of hindsight looking at the Australian market that in Australia over the past 10 to 15 years prices - and delivery times - have been driven down to a level that makes the valuations suffer," he says.
"In the New Zealand market the banks are looking for the independence of the valuer from any third party in the process and they're looking to retain the quality of the valuations provided by the New Zealand valuation profession, not around driving price down or driving delivery times down."
An ANZ spokesman says feedback his bank has received from home buyers has generally been positive. He says home buyers taking out a mortgage through ANZ or the National Bank can still provide a valuation they've obtained themselves. ANZ started using PropertyIQ last April.
"This will be assessed against our validation criteria, and if it is outside the criteria we will obtain one through the valuation ordering process with PropertyIQ."
"In general the cost of valuations through the (PropertyIQ) panel are competitive," the ANZ spokesman says. "The number of local valuers on the panel is being increased in more remote areas, where in some cases the cost of bringing in a valuer from the panel may be greater than using a local valuer."
Asked about experiences with PropertyIQ, ASB's general manager of lending Mike Davy said through a spokeswoman that ASB had been offering the PropertyIQ service as an option for customers since September last year.
"The ordering process saves the customer the time and inconvenience of arranging the property valuation themselves, making the loan application process easier," Davy says.
Still seeking more valuers
Meanwhile, Langridge says he expects PropertyIQ's panel of valuers to continue growing. Although it has "every area" of New Zealand covered, it's seeking multi firm coverage in all locations.
Last July he told interest.co.nz PropertyIQ hoped to have at least three banks using its service within 12 months. Langridge said then the service was being developed with three key issues in mind being firstly to strengthen the risk management process for both mortgage lenders and mortgage applicants, secondly to reduce the opportunity for interested parties to commit fraud by influencing the final report, and thirdly to reduce the opportunity for the inflation of property values.
At the time Langridge said the traditional process, where a customer/borrower has to arrange their own valuation, is inconvenient for customers, leads to delays and exposes the potential for third party influence in the process, highlighting comments from the Serious Fraud Office that a "small number" of property valuers were undermining confidence in their profession through inflated valuations.
This article was first published in our email for paid subscribers this morning. See here for more details and to subscribe.