The central Auckland first home buyer's new first 'house': A two-bedroom brick and tile unit for more than NZ$500,000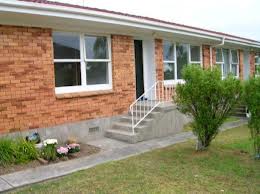 By Gareth Vaughan
With Auckland house prices at record highs amid a disconnect between supply and demand, mortgage brokers say the new first "home" for many first home buyers targeting central Auckland is a two bedroom brick and tile unit, - that's if they can afford even that.
The latest monthly figures from the Real Estate Institute of New Zealand show a fresh record median price in Auckland during August of NZ$505,500, with the city's stratified house price index - calculated in partnership with the Reserve Bank to average out sales prices for common groups of houses - also at a new high. And figures from Auckland's biggest real estate agent Barfoot & Thompson last week show its listings at their lowest level - on records available that date back to January 2001 when 7,185 properties were listed - of 3,777. In August Barfoot sold 1,016 houses, its most in an August month since 2003.
Against this backdrop Squirrel Mortgages principal John Bolton says in the inner city some prices are getting a "bit crazy." Bolton says standard brick and tile two bedroom units that previously would've sold in the low NZ$400,000 range, are now going for NZ$550,000 in suburbs such as Mt Eden, Kingsland, Waterview, Pt Chevalier, and Sandringham.
"I think what that's a reflection of is that's all first home buyers can buy in those markets now and there's not a lot of supply. In those hot suburbs you're really noticing it, particularly at entry level property where those things are just getting bid up," says Bolton.
"I had a client go for a two bedroom brick and tile, probably 60 square metres maximum, in Mt Eden. The CV (capital value) was NZ$420,000 and it sold for NZ$580,000."
Campbell Hastie of Go2Guys says he's seeing similar things.
"Clients of mine bought the place they're in now - a two bedroom unit in Sandringham - for about NZ$315,000 in April or May last year. They did minor renovations and now it has a registered valuation of NZ$420,000. (Up) 110 grand in 12 months, not too bad," says Hastie.
"That is the type of property a first home buyer is probably going to be looking at in that part of Auckland," adds Hastie.
Hastie, who specialises in first home buyers, says there's a ripple effect underway with many people now looking at suburbs further out of the city than planned because they're getting "blown away" when bidding for central properties, many of which are selling in auctions.
This article was first published in our email for paid subscribers this morning. See here for more details and to subscribe.