Kiwibank drops advertised six-month, 1-year, and 2-year fixed-term mortgage rates to 4.99%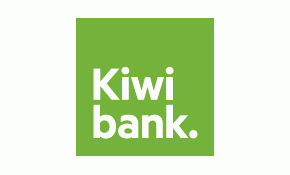 Kiwibank has cut all three of its six-month, one-year, and two-year advertised, or carded, fixed-term mortgage rates to 4.99%, effective immediately.
The move sees the state owned bank's six-month and one-year rates both cut 26 basis points, and its two-year rate cut 46 basis points.
The new rates are only open to borrowers with at least 30% equity in their property.
Kiwibank's new one and two-year rates are the lowest advertised by any bank and its 4.99% six-month rate is bettered over that period only by HSBC's 4.85%, offered to that bank's premier customers who must have minimum combined home loan of NZ$500,000 or NZ$100,000 in savings and investments with HSBC.
See and compare all bank advertised mortgage rates here.
-------------------------------------------------------
Mortgage choices involve making a significant financial decision so it often pays to get professional advice. A Roost mortgage broker can be contacted by following this link »
-------------------------------------------------------