The Kiwibank-owned New Zealand Home Loan Company plots near doubling of Auckland presence as City of Sails becomes key growth engine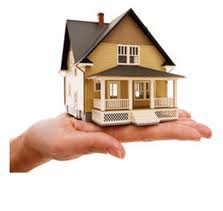 By Gareth Vaughan
The New Zealand Home Loan Company, the Hamilton headquartered mortgage broker now 100% owned by Kiwibank, is planning major expansion into Auckland, which is now the source of the biggest slice of its business.
New Zealand Home Loans CEO Mark Collins said the firm plans to add 15 franchises in Auckland over the next two years, almost double the 18 it has in Auckland now, whilst at the same time adding just 8-10 across the rest of the country, where it has 47 existing franchises.
"The Auckland market is definately the hottest market we're seeing right now," Collins said. "Auckland is the growth story of New Zealand at the moment with Christchurch probably a very close second."
"The (Auckland) market itself is lending itself to that level of growth.Traditionally we have been somewhat undercooked in Auckland compared with the rest of our business. (But) we're really starting to see some real interest in the bigger city now," Collins added.
In the July to September quarter, (the first of its financial year), 43% of the firm's mortgage business was in Auckland versus just 28% in the same period of last year. Collins said this calendar year New Zealand Home Loans has facilitated NZ$1 billion of lending for the first time. It expects to reach NZ$1.050 billion in its financial year to June 30, 2013, and then about NZ$1.2 billion in the year to June 2014.
The company has said November saw both its best ever week, where NZ$31.3 million of loans were settled, and its best ever month with NZ$121.3 million settled, topping its previous record monthly high of NZ$109.3 million in December last year.
Competition for Auckland residential mortgage business has heated up this year with ANZ now claiming the biggest slice of new business and its CEO, David Hisco, telling interest.co.nz that traditional Auckland powerhouse ASB "has no territorial rights over Auckland."
In July Kiwibank announced it had bought the 24% of New Zealand Home Loans, the source of around 30% of its mortgage business, that it didn't already own for an undisclosed sum. New Zealand Home Loans was founded in 1996 by Erkkila and Murray Ferguson. Kiwibank paid about NZ$8 million for 51% of the mortgage broker in 2006 and has progressively lifted its stake since.
After Kiwibank moved to full ownership New Zealand Home Loans pledged to continue working with ASB's sister company, Sovereign Home loans. The plan's for about 75% to 80% of its new lending business to go Kiwibank and the balance to Sovereign. Collins maintains nothing has changed since, and that Kiwibank wants to keep New Zealand Home loans as independent as possible.
Despite its core business being arranging home loans for customers, New Zealand Home Loans claims to prioritise getting people out of debt not into it. 
"The biggest part really is we have a plan with the people about what they're spending. We do a budgeting service with them - what they're spending, where they're spending, goals in their life, do they want to have holidays, do they want to have education for their children, and we set a plan with them to get debt free, generally 5-10 years faster than with a traditional banking model," Collins said
He said New Zealand Home Loans was a "sustainable profitable business," with profit generally increasing every year, although he wouldn't provide any specific figures.
This article was first published in our email for paid subscribers. See here for more details and to subscribe.