Salvation Army says govt should make housing affordability top priority as Housing NZ refers clients to it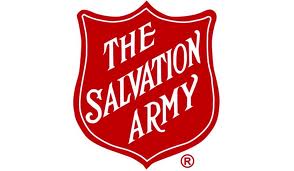 The Salvation Army says Auckland's housing crisis is now so bad that Housing New Zealand is referring clients to it and housing affordability is the most urgent problem the government needs to address, Radio New Zealand reports.
Labour Party leader David Shearer also reiterated to Radio NZ his party's view that a Capital Gains Tax is "absolutely necessary" to reduce property speculation. Shearer also suggested Labour's policy of building 100,000 houses at an average cost of about NZ$300,000 each was plausible because building new homes on the scale of 10,000 a year would bring costs down by about 30% to 40%.
And Finance Minister Bill English said the solution to the Auckland housing problem was building more houses and "thousands" would be built over the next couple of years.
Their comments come after the Real Estate Institute of New Zealand yesterday said the national median house price reached a new record high of NZ$389,000 in December with the Auckland median up NZ$50,625, or 10.5%, in the year to December to NZ$535,000.
Listen to Radio NZ's interview with the Salvation Army's Major Campbell Roberts here and its interview with David Shearer here.
Roberts said in the past the Salvation Army had referred people to Housing NZ but now this situation had reversed itself, which wasn't appropriate.
"We don't have a large housing supply. We are forced to look in the market like everybody else," Roberts told Radio NZ. "We have a situation where the chief government agency (tasked with) looking after housing is not able to do that and so has to refer to the community sector and it isn't really an answer because we don't have the housing."
Roberts cited examples of people paying between 70% and 80% of their income on rent meaning they were struggling to cover other essential basics such as food and healthcare for their families.
"There isn't (housing) stock in the areas of high need, it's difficult to get rental stock and it's difficult to afford when you do. That's forcing families two, three to a house just so they can afford somewhere to live."
Lack of leadership & market failure cited
He said this was now a "very serious and critical issue" and suggested there hasn't been sufficient leadership in terms of housing in New Zealand.
"And really it is the most urgent problem that New Zealand needs to address. If we can't get housing right then we are going to affect economic growth, we are going to affect the social wellbeing of New Zealand communities and I think we're seeing some of the impacts of that now."
Roberts told Radio NZ housing ought to be the top national priority, viewed as vital infrastructure just like roads and electricity.
"If you've got nowhere for people to live then that is the most critical area and so housing has got to be seen as New Zealand's number one infrastructure need and government's got to move all the resources it can. What we've got is a large market failure. The market is not providing housing that's needed so that requires government intervention. It requires government resourcing. And unless that happens then we're not going to solve the problem in a way that is adequate for the future," said Roberts.
Capital Gains Tax 'absolutely necessary' to help enable the 'kiwi dream'
Meanwhile, Shearer said on top of a shortage of housing stock in Auckland there was nothing to discourage people from speculating on residential property.
"And that's certainly what's happening in Auckland," Shearer told Radio NZ. "There is no Capital Gains Tax so if you buy a property today for NZ$500,000 and you sell it a year later for NZ$550,000 you pocket NZ$50,000 and you don't pay any tax on it. And that's why a Capital Gains Tax, we've been proposing for a long time, is absolutely necessary."
Shearer said Labour was proposing to build 100,000 affordable houses over 10 years principally to enable first home buyers to "get a foot on the ladder" given home ownership is "part of the kiwi dream." However, it would also stimulate the economy and create jobs.
"It's not about standing back and letting the market do it. It's about the government having a hands-on policy, being smart and active, and getting into the housing market and ensuring that those people - first home buyers - are able to get into the market," said Shearer.
'Building 10k house a year would reduce costs by 30% to 40%'
He said the price of NZ$300,000 per house Labour was referring to meant terraced houses, apartments and compact houses, 130 square metre houses not 200 square metre ones.
"The New Zealand Housing Foundation, for example, has been building houses for around NZ$300,000."
"It is part of the kiwi dream to own your own house (and) we are seeing house ownership falling in Auckland (where it's) now down to 60%, and 65% across the rest of the country," said Shearer.
"This is something that the government can do something about and instead of sitting on our hand and saying 'the market can do something about this' or fiddling with the Resource Management Act, actually getting in there and rolling up our sleeves and doing something about it."
He said this would also enable young New Zealanders to have a real opportunity in New Zealand rather than forcing them to look overseas. Shearer also told Radio NZ housing affordability should be the National Party-led government's top priority, which was what it was for Labour.
A thousand new state houses coming
Meanwhile, English rejected criticism the government wasn't doing enough to tackle housing affordability and availability in Auckland, Radio NZ reported on Wednesday evening..English said the government would build 1000 new state houses during the next couple of years and the private sector would also play its part.
"The answer is to get more houses built," English said. "Over the next couple of years there will be thousands more houses built in Auckland, some of them from government and some by the market. We will need the assistance of the Auckland Council to cut through the red tape to make sure the lower value houses get built," English added.
(Update adds comments from Bill English).