Govt 'market level inquiry' on residential construction costs due mid-year as Motu prepares paper on impact of potential shocks to housing market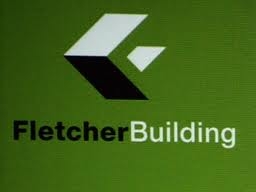 By Gareth Vaughan
With housing affordability set to be one of, if not the, major political hot potato of the year, a Government paper on the impact of construction costs on housing affordability is due for release mid-year, and economic and public policy research institute Motu will shortly release a paper covering off the potential impact of assorted shocks to the housing market.
A spokesman for Finance Minister Bill English told interest.co.nz that, as signalled in the Government's response to the Productivity Commission's report on housing affordability last October, Cabinet has requested a "market level inquiry" into the construction sector. It's aimed at identifying "market level barriers" to improved housing affordability.
"An officials paper is expected to be delivered in mid-2013," English's spokesman said.
English told Radio NZ on Tuesday that there was "plenty of anecdotal evidence" that large building materials players exert excessive market power, and were "jacking up prices one way or another." However, he added that it wasn't obvious that there was anything going on that breaks the law.
The Productivity Commission's report included a table covering the cost of a series of building materials in New Zealand compared with Australia, suggesting the all up cost in Australia, as a percentage of the New Zealand price, was 76%. The report suggested New Zealand has a number of different characteristics to Australia that impact on the price of materials. These include a small and dispersed population with relatively low demand for construction services and building materials making it harder to generate economies of scale.
Another reason cited for building materials costs being higher in New Zealand was that despite huge transport distances, Australian manufacturers can generate cost savings through volume transport using their country's rail network.
"In contrast, New Zealand's transport costs are increased due to a lack of transport infrastructure, mountainous terrain and the need to ship materials between the two islands," the Productivity Commission's report said. "Transport costs assume particular significance given the heavy and bulky nature of many building materials."
Spotlight on Fletcher Building?
Its report said the cost of building materials comprised about half the price of all residential construction costs and rose about 19% in real terms on standard homes between 2002 and 2011. Last October English noted any investigation into the industry would have to look at the strong market positions held by Fletcher Building. The building materials manufacturer and distributor's businesses include Fletcher Construction, Formica and PlaceMakers, and its products include Pink Batts, Winstone Wallboards, Golden Bay Cement, and Gerard Roofs.
In his radio interview this week English also referred to a study showing that when a new family arrives in Auckland it takes eight years for an additional house to come on the market. This, it turns out, is sourced to a Motu paper. Motu senior fellow Arthur Grimes told interest.co.nz the paper was written for the Department of Building and Housing late last year. It includes predictions of what might happen if a range of shocks, both on the supply and demand side, hit the housing market.
The line English referred to was in regards to the impact of an immigration surge hitting Auckland, along the lines of the one in the early to mid-2000s.
"It takes about eight years for the housing market to fully catch up with that immigration surge," Grimes said. "it takes time to rebuild the stock from a big surge in population."
Immigration spiked from the third quarter of 2001. It peaked in the first quarter of 2003 when a total of 14,027 more people entered New Zealand than departed. Auckland is the biggest destination for immigrants.
Motu working paper near
Grimes said he was now rewriting the paper to incorporate some longer-term scenarios used in an Auckland Council seminar. It would then be released by Motu, as a working paper, hopefully within a month or so.
The increased focus on housing affordability comes after an annual international study comparing 337 urban markets, released this week by Demographia, showed in parts of central Auckland the median multiple, or the house-price-to-income multiple, is well over seven times. Auckland's North Shore has almost reached seven times. In Manukau it has reached six times, and in Waitakere it's 5.5 times.
Housing is considered "affordable" when it can be purchased for less than three times annual household incomes. It is "moderately unaffordable" at between three and four times household incomes, is "seriously unaffordable" between four and five times household incomes, and "severely unaffordable" above five times annual household incomes. See the full story on this here.
The Labour Party has pledged to tackle housing affordability by building 100,000 houses at an average cost of about NZ$300,000 each over 10 years with leader David Shearer saying this price is plausible because building new homes on the scale of 10,000 a year would bring costs down by about 30% to 40%
This article was first published in our email for paid subscribers. See here for more details and to subscribe.