Govt looks to change how local councils charge development contributions for new sections after 360% rise in 10 years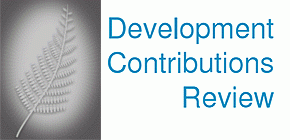 The Government is mulling changes to the way local governments charge for new sections and other developments, citing a 360% increase in such costs over a decade.
Minister of Housing Nick Smith and Minister for Local Government Chris Tremain have released a paper entitled the Development Contributions Review Discussion Paper as part of the Government's work on housing affordability and local government reform.
"Section prices have more than doubled in the past decade. A significant factor has been the sharp rise in the development contributions charged by councils. The average charge nationally has increased from $3,000 per section to $14,000 per section over the past decade, an increase of 360%, and can be as high as $64,000 per section," Smith and Tremain say.
"These costs need to be contained if more kiwi families are going to be able to afford their own home."
They note that although development contributions are needed to enable councils to provide infrastructure needed to support new developments, such costs ought to be fair and well justified.
"There are pockets of excellence in local government in the way infrastructure is financed and we want to build on this to achieve greater consistency and certainty. The current system has been in place since 2002 and this review, as part of the Better Local Government programme, is timely and needed."
The discussion paper includes options for reform of the 2002 Local Government Act to cap the charges, tighten the criteria, reinstate appeals, provide discounts for types of housing, change the timing of charging, enable alternate provision of infrastructure and abolish the charges.
Smith and Tremain say the paper builds on Productivity Commission recommendations from its inquiry into housing affordability, which was released last year, and of the Urban Design Technical Advisory Group that raised concerns about development contributions.
"We welcome feedback on these proposals from builders, councils, developers and the wider community. Our reform objective is a fairer system that will support development and growth, and make home ownership more affordable while supporting Councils efforts to improve New Zealand's infrastructure," Smith and Tremain say.
Submissions are due with the Department of Internal Affairs by March 15.