Fletcher Building boss says Labour's plan to build 100k houses is admirable but would require US 'strip model' approach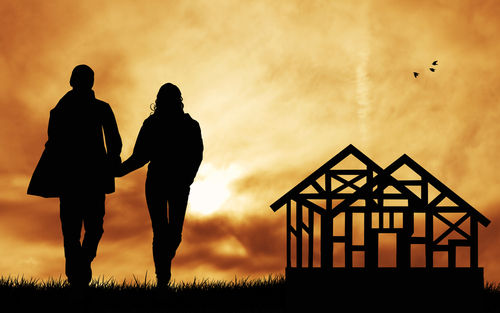 By Gareth Vaughan
Fletcher Building CEO Mark Adamson says the Labour Party's idea of building 100,000 houses over 10 years to tackle housing affordability issues is admirable and is probably possible at the average price of NZ$300,000 suggested by the party's leader David Shearer.
However, Adamson says achieving it would require the type of "strip housing approach" common in the United States.
In response to questions from interest.co.nz in a conference call following Fletcher's half-year financial results, Adamson also said the New Zealand building materials trade distribution sector was the most competitive he'd ever seen, and he didn't believe Fletcher has anything to fear from a government inquiry into the construction sector that's aimed at identifying barriers to improving housing affordability.
Asked about Labour's plan Adamson admitted to not knowing the specific details.
"But it is an admirable target, to build 100,000 houses," Adamson said.
"I think in terms of the house itself,  it would probably be possible to build them for the sort of prices they've talked about, depending on the sort of specification. But it would require a more uniform approach to building houses rather than this bespoke model that we seem to have here in New Zealand. You would have to have more of a strip housing approach (or a more standardised approach to house-building in general), that I see in the rest of the world, particularly the US."
"And the big $60 million question is where they're going to build them. It's unlikely they'll build them for $300,000 in Remuera," Adamson added.
In terms of housing affordability generally he said both sides of the political spectrum recognised the real need for something to be done.
"I think they have solutions to it. We're working with both sides, both Labour and the incumbent government."
Adamson is a Brit who previously ran Fletcher's laminates and panels unit out of Cincinnati, Ohio. He succeeded Jonathan Ling as CEO last year. The building materials manufacturer and distributor's businesses and products include Fletcher Construction, Formica, PlaceMakers, Pink Batts, Winstone Wallboards, Golden Bay Cement, and Gerard Roofs.
Govt inquiry 'will use facts and data to arrive at fair conclusions'
As part of its response to the Productivity Commission's report on housing affordability last year, the government has launched what it calls a "market level inquiry" into the construction sector. It's aimed at identifying "market level barriers" to improved housing affordability. Finance minister Bill English expects to receive a paper from officials on this mid-year.
"In terms of the inquiry that was launched a couple of months ago by Bill English, we are fully on board with that and cooperating," Adamson said. "To be specific, we don't necessarily fear the outcome. I think the government's rational and will use facts and data to arrive at fair conclusions."
"We don't believe, without pre-judging that, (it) will give us any undue cause for concern, although we always like to continue to compete."
In terms of the trade distribution sector, he said as someone who wasn't a kiwi, and had only been in New Zealand "five minutes", he'd never seen a more competitive market.
"I've never seen such a competitive and overly populated and concentrated distribution network in my life. Every corner I turn I see a PlaceMakers, a Bunnings, a Mitre 10 and all the other usual suspects," Adamson said.
"We have 19%  marketshare in  trade distribution. Last time I looked that didn't look like particularly aggressive or monopolistic or even duopolistic share. And  in that particular business we've seen margins erode, because of really aggressive price competition, by 2%.
"So not that I would wish for duopolies or monopolies, but I certainly don't feel that (Fletcher has excessive market power) sitting here in this chair and nor do the guys I've got running that  business," Adamson added.
Ling, Adamson's predecessor, told interest.co.nz a year ago that Fletcher was feeling the pinch from the strong New Zealand and Australian dollars, which were giving rivals a 40% competitiveness boost through imports.
'Anecdotal evidence of big building materials companies with excessive market power' - English
In January English told Radio NZ there was "plenty of anecdotal evidence" that large building materials players exert excessive market power, and were "jacking up prices one way or another." However, he added that it wasn't obvious that there was anything going on that breaks the law.
Last year's Productivity Commission report on housing affordability said the cost of building materials comprised about half the price of all residential construction costs and rose about 19% in real terms on standard homes between 2002 and 2011.
The Productivity Commission's report noted trade prices for a series of building materials in New Zealand were significantly more expensive than in Australia, with the Australian price as a percentage of the New Zealand price put at 76%. The Productivity Commission said New Zealand had a number of different characteristics to Australia that impact on the price of materials. These include a small and dispersed population with relatively low demand for construction services and building materials making it harder to generate economies of scale.
Labour's Shearer, meanwhile, says the NZ$300,000 price per house Labour refers to means terraced houses, apartments and compact houses, of about 130 square metres in size. He says building 100,000 houses at an average cost of about NZ$300,000 each is plausible because building new homes on the scale of 10,000 a year, which Labour proposes, would bring costs down by about 30% to 40%. Labour wants to build 100,000 affordable houses over 10 years principally to enable first home buyers to "get a foot on the ladder" given home ownership is "part of the kiwi dream," Shearer says, adding it would also stimulate the economy and create jobs.
An annual international study comparing 337 urban markets, released last month by Demographia, showed in parts of central Auckland the median multiple, or the house-price-to-income multiple, is well over seven times. Auckland's North Shore has almost reached seven times. In Manukau it has reached six times, and in Waitakere it's 5.5 times. Demographia says housing is "affordable" when it can be purchased for less than three times annual household incomes. It is "moderately unaffordable" at between three and four times household incomes, is "seriously unaffordable" between four and five times household incomes, and "severely unaffordable" above five times annual household incomes. See the full story on this here.