NZ wide stock of unsold houses at lowest level since July 2007, Realestate.co.nz figures show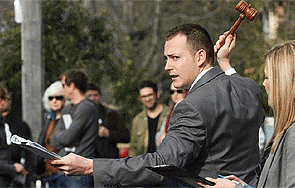 The nationwide stock of unsold houses on the block fell in February to its lowest level since July 2007, according to February's NZ Property Report from Realestate.co.nz.
National inventory fell to 26.2 weeks in February from 28.7 in January. This is well down on the long-term average of 39 weeks.
Auckland inventory stood at 14.2 weeks in February, down from 14.8 weeks in January, but a little higher than December's record low of 13.9 weeks.  In Canterbury it was 16.3 weeks in February, down from 18.1 in January. Wellington inventory fell to 16.7 weeks from 19.4 in January.
Realestate.co.nz says there were 13,145 new listings in February, down 2% year-on-year, and not enough to meet buyer demand in the main cities. There were a total of 44,698 unsold houses on the market at the end of February, up 1,642, or 4%, from January.
The national seasonally adjusted truncated mean asking price expected among sellers rose 0.7% in February to a new high of NZ$443,734. Wellington's was up nearly 5% to a record high of NZ$453,220. A new record high was also recorded in Central Otago Lakes, with a 16.4% rise to NZ$642,251. Auckland was down 1% to NZ$603,781, and Canterbury up 1% to NZ$405,436.
ASB economist Jane Turner noted no meaningful increase in new house listings to alleviate supply constraints in Auckland and Canterbury. 
"As housing demand continues to gradually recover, the imbalance between buyers and sellers will continue to drive prices higher in these regions," said Turner. "The recent lift in building consents is an encouraging sign that new supply is in the pipeline.  However, a larger and more sustained increase in new house building over 2013 is required in order to have a meaningful impact on Auckland and Canterbury housing constraints."   
"Outside of these regions, the housing market appears more balanced, with supply quickly lifting in response to stronger demand over the second-half of 2012," Turner said.
Statistics NZ said last week that in January there was a 9.6% rise in the number of consents for non-apartment dwellings compared with the previous month.
Turner noted that the Reserve Bank had become increasingly wary of housing market developments, particularly in light of the recent increase in credit growth. January's sector credit data showed housing loans up NZ$952 million in the month, or 4% year-on-year.
"The Reserve Bank will continue to balance the pick-up in housing and credit demand against the elevated NZ dollar, gradual pace of economic recovery and subdued inflation pressures.  We continue to expect the Reserve Bank will leave the Official Cash Rate on hold until March 2014.  However, should house prices and credit demand continue to accelerate, the Reserve Bank may look to introduce macro-prudential tools (such as loan-to-value ratios) later this year try to ease housing market pressures," Turner added.
Meanwhile, Realestate.co.nz says following seasonal listing trends, strong levels of new listings should be expected to come on the market this month (March). There were 13,265 last March.
Realestate.co.nz is the official website of the New Zealand real estate industry.