Barfoot and Thompson sees Auckland house sales rise 17% in February year-on-year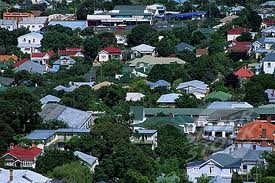 Barfoot & Thompson, Auckland's biggest real estate firm, says more properties were listed for sale with it in February than in any February in five years. This came as monthly house sales rose 17% from February 2012.
Peter Thompson, Barfoot & Thompson's managing director, said his firm recorded 1,752 new listings in February, the most in a February month since 2,049 in 2008. This was up 22% on January's 1,440, and is only the third time in five years the company's new listings have reached 1,700 in a month.
Barfoot's release comes after Realestate.co.nz said yesterday the nationwide stock of unsold houses on the block fell in February to its lowest level since July 2007, adding to supply constraints in Auckland and Canterbury.
Thompson said the rising number of properties for sale took some pressure off prices, with its average sale price in February NZ$604,164, up 0.6% from January's NZ$600,754, but down NZ$23,557, or 4%, from November's record high of NZ$627,721. February sales volumes rose to 892, which is 128, or 17%, higher than February 2012, and 72, or 9%, higher than January this year.
At the end of February Barfoot & Thompson had 3,988 properties on its books, the highest at a month's end since last June's 4,078, which at the time was the firm's lowest number for nearly seven years.
"While choice is at its highest since June 2012 it may be a short-term situation, as the number of properties for sale still remains at the lower end of the scale over the past decade," Thompson said.
"A significant number of new builds have to reach the market before pressure will ease."
During January and February this year Barfoot & Thompson sold 152 houses for more than NZ$1 million, with 12 going for more than NZ$2 million in each of January and February. The total sold for more than NZ$1 million is up 62, or 69%, from January and February 2012, when 12 houses sold for more than NZ$2 million January and February combined.
Of the total houses sold in February, 405 or 45%, went for less than NZ$500,000.
Here's Barfoot & Thompson's February market analysis and here's its settled residential sales.
A maturing housing market upturn?
Westpac senior economist Michael Gordon suggested the Barfoot & Thompson figures provide more evidence of a maturing housing market upturn.
"Sales remain strong but there are tentative signs that supply is rising to meet demand. Seasonally adjusted sales rose 1.5% in February, pegging back some of the 10% drop in January," said Gordon.
"The total number of available listings rose for a second straight month, though that's not enough to conclude that the 40% decline in listings since mid-2010 has turned," Gordon added.
"We expect a 9% rise in nationwide house prices over 2013. Given that house price inflation was already running at around 6% by the end of 2012, our forecast is consistent with the housing boom moving into a mature stage, with the rate of growth in both prices and sales starting to level out. (But) even that would be of little comfort to the Reserve Bank. Sustained increases in house prices would exacerbate both the inflationary and financial stability concerns that make up its current Policy Targets Agreement."
(Update adds additional detail, economist's comments).