ASB dangling carrots of a 42-inch LED TV and NZ$1,000 in front of borrowers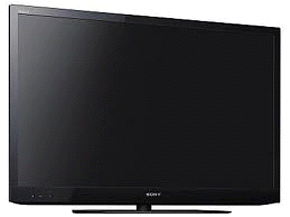 Fancy a new TV? Well, if you take out a home loan worth at least NZ$100,000 from ASB you can get one.
The bank says that, to kick-off "the busy Autumn home loan lending period," it's launching a new special offer which includes a free Sony Bravia 42-inch LED TV and up to NZ$1,000 cash on new lending over NZ$100,000.
"As the weather starts to get cooler and following on from our successful Spring lending Samsung tablet offer, we are pleased to now offer this fantastic deal on new lending," Shaun Drylie, ASB's general manager for retail products and strategy, said in a statement.
"Not only can customers secure a competitive home loan rate, but they can also celebrate moving into a new home or moving to ASB with a new 42-inch Sony TV as part of the deal."
Both new customers and existing ones fixing rates are eligible
ASB said the offer isn't just for new customers. Existing customers looking for "more rate certainty" can fix at least NZ$100,000 on a three, four or five-year fixed rate and also receive a free TV. See all advertised bank home loan rates here.
The TV offer follows one ASB launched last October of a Samsung Galaxy tablet and up to NZ$1,000 cash to new borrowers and existing ones who fixed at least NZ$100,000 of borrowings for three, four or five years.
ASB grew home loans by NZ$932 million in the December quarter, more than any other bank. This came after interest.co.nz reported last September that ASB, previously reticent to lend on a high loan-to-valuation-ratio basis to borrowers' purchasing apartments, had relaxed this policy for selected customers and was now prepared to lend around 90% of the purchase price. And that followed the bank's CEO, Barbara Chapman, saying last August ASB was targeting growth in its residential mortgage lending book following a flat performance in the year to June 30.
'Thousands' of customers received a 'free' tablet
The Samsung tablet offer ran for five months with ASB saying "thousands" of customers received one. Drylie told interest.co.nz via a spokeswoman that ASB measured the success of the promotion through market share and mortgage registration data over the period of the offer, which highlighted how well the offer was embraced by both new and existing customers.
"Both social media and in-branch discussion added to the offer's word-of-mouth appeal," Drylie said.
The TV offer, meanwhile, is valid for loan applications received by April 30, 2013. ASB operates the tablet and TV offers on an order based system meaning it doesn't risk being saddled with leftover devices.
(Updated with additional comments from Shaun Drylie).