February house sales hit a six-year high; median price up 7.6% on a year ago; Auckland median up 14.3%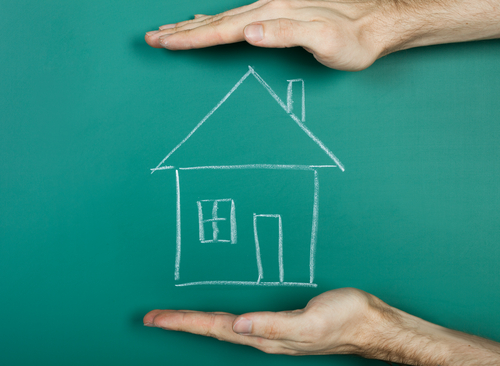 Sales of houses continued to roar ahead last month with the number sold, 6,632, hitting a six-year high for a February.
The number was an increase of 34% on January and up 7.5% on the same month last year, the Real Estate Institute of New Zealand says.
The national median house price was up 7.6% compared with February 2012, while Auckland continued to be the real hot-spot with its median up 14.3%.
However; the national median house price is still NZ$7000 below the record set in December 2012.
The national median price rose was NZ$382,000 compared with the record NZ$389,000.
The continued heat in the housing market is again likely to be commented on by Reserve Bank Governor Graeme Wheeler when he makes the central bank's latest decision on interest rates on Thursday. The bank is universally expected to hold the Official Cash Rate steady at 2.5%, but economists are certain that the governor will again be concerned about the strength of the housing market and its potential to inflame inflation.
ASB senior economist Jane Turner says  the latest REINZ figures suggest house price inflation is running well beyond the RBNZ's December forecast of 5% per annum.
"Undersupply is the key factor contributing to strong house price increases over the past year. Over recent months, dwelling consent issuance has picked up and indicates an increase in new housing construction in Auckland and Christchurch. However, it will take some time before this modest lift in supply has a meaningful impact on alleviating housing market pressures. In the meantime we expect continued upward pressure on house prices," she says.
"...The RBNZ is likely to become concerned by the continued increase in house prices and the subsequent lift in credit demand, particularly given debt-to-income and house price-to-income ratios are already elevated. The OCR is the most effective tool for dampening housing demand. However, over the coming year the RBNZ has to weigh up increased pressure in the housing market against a high NZD, gradual economic recovery, drought impacts and subdued inflation pressures.
"We continue to expect the RBNZ will leave the OCR on hold at 2.5% until March 2014. The RBNZ has recently released a public consultation on macro-prudential tools. Should housing market and credit demand pressures intensify further, there is a possibility the RBNZ may look to use macro-prudential tools, such as loan-to-value ratios, over the next year."
REINZ chief executive Helen O'Sullivan, says while the residential real estate market remains active, the rate of growth in the number of transactions is slowing despite prices being near record levels.
"Supply shortages in Auckland and Christchurch are the main constraint, resulting in double digit price increases in those regions with the median days to sell from listing at around 33 days. Across the rest of the country activity is more modest which is reflected in smaller increases in regional median prices. "
"The continuing reduction in the number of days to sell between this year and last year is also indicative of more buyer pressure in markets across the country."
The 6,632 unconditional residential sales in February, were increase of 464 sales (+7.5%) compared with the same time last year and an increase of 34.4% compared to January 2013.
O'Sullivan says, however, that the pace in the growth of the number of transactions appears to be slowing; the year on year increase in Feb 2012 over the Feb 2011 figure was 34.4%, while the increase in Feb 2013 over Feb 2012 is a far more modest 7.5%. "On a seasonally adjusted basis February's sales were in line with what would be expected at this time of the year," she says.
All but two regions recorded increases in sales volume compared to February last year, with Northland recording an increase of 28.7%, followed by Auckland with 15.6% and Wellington with 11.7%. All regions recorded an increase in sales volume in February compared to January, with Central Otago Lakes recording an increase of 55.4%, followed by Southland with 51.2% and Wellington with 41.6%.
The number of transactions remains well below historic levels, with the number of transactions in February 2013 just 71% of the total recorded in Feb 2007 of 9357.
The time taken to sell, a key indicator of the heat or otherwise in the market, continued to come down.
Houses on average took two days fewer to sell in February 2013, following the usual seasonal pattern, compared to January 2013, improving from 41 days in January to 39 days in February.
Compared with February 2012, the number of days to sell improved by seven days.
O'Sullivan says all regions, with the exception of Northland, Nelson/Marlborough and Southland, saw an improvement in the number of days to sell between February 2012 and February 2013. For the month of February, Canterbury/Westland recorded the shortest days to sell at 30 days, followed by Otago with 32 days, and Auckland with 33 days. Northland recorded the longest number of days to sell at 86 days, followed by Waikato/Bay of Plenty with 63 days and Hawkes Bay with 57 days. Over the past 10 years the median days to sell for the month of February has averaged 43 days across New Zealand.
The REINZ Stratified Housing Price Index, which adjusts for some of the variations in mix that can impact on the median price, is 8.1% higher than February 2012 and increased 1.6% compared with January. The Christchurch Stratified Housing Price Index is up 12.3% compared to February 2012, while the Auckland Stratified Housing price Index is up 11.6%.
O'Sullivan says that the Auckland market continues to lead the country "with an uplift in listings during February being almost entirely absorbed by sales during the month, with demand coming from all parts of the market".
Within the Auckland region there continue to be big differences. Auckland city prices sharply rebounded after slumping in January and were up some 18% on the previous month with a median price of NZ$596,500. Auckland city prices are up 13% compared with a year ago.
On an annual basis the biggest rise, of 20%, was recorded by Waitakere City, up to a median price of NZ$450,250, although that was actually down on January's figure. The most expensive houses are those in North Shore City, with the median hitting NZ$650,000, which is 14.6% higher than a year ago. Most affordable houses are those in outer Auckland, with a median price of NZ$440,000, which is up 7.3% on a year ago.