Latest Barfoot & Thompson figures show average house price fell slightly in Auckland to NZ$643,000 in April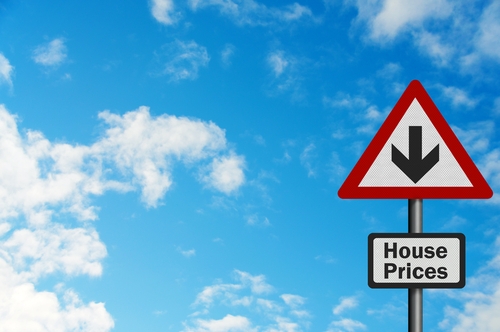 Auckland's surging housing market took a breather last month, with average prices falling slightly from the record highs in March, according to latest figures from Barfoot & Thompson.
The real estate firm, which lays claim to around 40% of Auckland house sales, says the average sales price dipped to NZ$643,089, down a little under half of a percent on March's all time high of $645,928.
The median sales price was down NZ$14,000, or 2.4% to NZ$566,000.
The slight falls in prices will be welcomed by the Reserve Bank, which has been watching the Auckland market closely as part of its general concern that rising house prices could spark inflation. Deputy Governor Grant Spencer recently warned that the central bank might hike interest rates if rising house prices lead to excessive borrowing and spending and therefore inflation.
But while the Auckland prices eased slightly, activity was still very high.
Barfoot & Thompson recorded sales of 1062 properties, which was its best April figure for 11 years. However, this was well down on the 1430 sales recorded in March.
There were 1532 new properties listed, up 3.8% on those for March and some 21% on the total of new listings in April a year ago.
But despite the increase in properties listed during the month, Barfoot & Thompson is still running on historically low levels of listings, reflecting the shortage of housing supply versus demand.
At month end Barfoot & Thompson had 3467 properties on its books, its second lowest number in more than a decade and down 6.8% on the number at the end of March.
ASB senior economist Jane Turner said the imbalance between supply and demand continued to place upward pressure on Auckland house prices.
"Building consents figures suggest there has only been a limited increase in residential building demand in Auckland. As a result, we expect the housing market to remain tight and house prices to continue to rise in the region."
She said, however,  the RBNZ's forecasts for house price inflation at the March Monetary Policy Statement indicated some room for tolerance on continued increase in house prices over 2013. "We continue to expect the RBNZ will leave the [Official Cash Rate] at 2.5% until March 2014.
Westpac senior economist Michael Gordon said the tightness of the Auckland housing market suggested room for further price gains.
"We expect nationwide house prices to rise 9.5% this year, and a further 7.5% next year. Notably, the RBNZ's house price forecasts are not too dissimilar from ours. The point of difference is that the RBNZ expects the knock-on effects from house prices to household spending and inflation pressures to be more muted compared to past cycles," he said.
"We're not convinced that this time will be different, and we maintain our view that higher interest rates will be needed from next year."
Barfoot & Thompson's managing director Peter Thompson said the decline in prices during April confirmed that buyers were "taking a measured approach to what they are prepared to pay for property".
"Buyers are only prepared to pay what they believe to be fair value, and they have not adopted a buy at any price approach."

"...Price acted as a self-regulator and buyers were not prepared to pay over the top prices."

Thompson said that 40% of all the sales in April were for under NZ$500,000, up from 38.5% in March.

"While 103 properties sold for in excess of a million dollars, this was a modest number compared to the 637 homes that sold for under NZ$500,000.

Thompson said demand for property outside the inner ring of suburbs around the central city area was still attracting solid buyer support.