Government issues paper released for comment on why it costs so much to build a house in New Zealand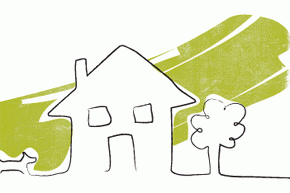 Following the Productivity Commission's conclusion that the costs of building a house in New Zealand are too high, the Ministry of Business, Innovation and Employment has released an "issues paper" seeking comment on the problem.
"This issues paper and market study is about identifying why some house construction costs are as much as 30% more expensive than Australia and how we can get costs down," Housing Minister Nick Smith said.
The document is primarily focused on improving competition and productivity.
"The competition work focuses on potential barriers to effective competition within the building materials and services market, while the productivity work focusses on factors to improve the overall productivity of the residential construction sector," said Craig Foss, the Minister of Commerce.
The two Ministers are due to report back to Cabinet later this year on proposed solutions to the problem.
"There is no single silver bullet to making New Zealand housing more affordable. This work builds on the Auckland Housing Accord, in which a commitment was made to examine materials and construction costs. We need to address all of the issues from land, infrastructure, materials, labour, and compliance costs if we are to achieve our goal of more affordable housing," they said in an emailed statement
Submissions on the Residential Construction Sector Market Study issues paper close on 10 June 2013.