Latest BNZ-REINZ survey shows marked drop in number of potential house sellers seeking appraisals, which points to likely further price rises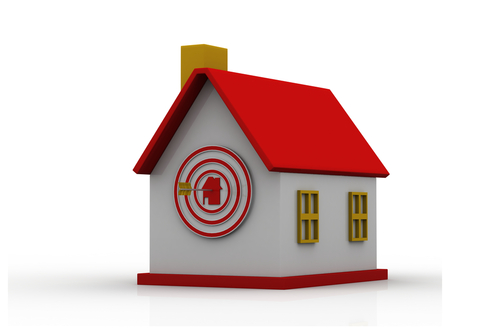 A sharp drop in the number of  potential house sellers seeking appraisals is a further pointer toward a heating house market and further price rises.
The latest BNZ-REINZ Residential Market Survey shows that a record net 19.4% of real estate agents responding to the survey have noticed fewer people seeking appraisals in June.
In addition, a record net 21.4 respondents see this as a "sellers" market, while a net 48.3% (some way short of a record, but still high) see the likelihood of further prices rises.
BNZ chief economist Tony Alexander says the falling off of demand for property appraisals would imply increasing upward pressure on house prices unless it was also being matched by an equal backing off of buyers.
"That is not sufficiently suggested by our other indicators - therefore the result portends further house price gains," he says.
Real Estate Institute figures for May released last week showed that sales hit their highest level for a May month in six years. Auckland's median price hit a new record high, while nationally house price inflation was running at 8.7% for the 12 months to May. In Auckland the figure was nearly 15%.
A shortage of houses listed for sale is helping to drive prices up. Auckland's biggest real estate company Barfoot & Thompson recently reported that its listings during May were at historically low levels.
The heated state of the house market, particularly in Auckland, is causing consternation within the Government, local authorities and the Reserve Bank.
The Auckland Council and Government have signed a housing accord deal, which is targeting an extra 39,000 houses for the country's largest city. However, the council and Government are currently at odds over the legislation to enact the accord, which as drafted would give the Government the power to over-ride the council. See our housing accord articles here.
And the Reserve Bank is threatening to apply "speed limits" on the extent to which banks may lend to customers with low (20% or less) housing deposits. But Prime Minister John Key has stated strongly that he would like to see first-time buyers exempted from such a limit, while the RBNZ has indicated it doesn't want to apply such an exemption. See our articles on the RBNZ's new "macro-prudential tools" here.
Alexander says the latest BNZ-REINZ survey data "add up to a rising market", with listings in short supply and construction below average still.
"So what does our survey of 439 licensed real estate agents tell us this month? The most significant result is that a record net 19% of agents say that they are receiving fewer requests for property appraisals from potential vendors. This tells us that the supply of listings is continuing to dry up. Unsurprisingly then a net 48% of agents feel that prices are rising and a record net 21% consider it to be a seller's market," Alexander says.
"The results strongly show a still rising residential real estate market with falling listings and rising prices with both investors and first home buyers continuing to be strongly present in the market."
While there's increasing concern being publicly expressed that the heated state of the housing market will drive first-time buyers away, the BNZ-REINZ survey shows that's not happening yet.
A net 32.3% of agents responding to the survey said they were seeing more first-time buyers in the market. This is, however, down on the 33.5% figure in May and well down on the record 48.5% figure seen in February last year.
"This is the fourth month in a row that this measure has declined, but it remains close to the average result of 35% and tells us that no substantial change is underway in first home purchaser interest," Alexander says.
The issue of overseas-based buyers snapping up houses, particularly in Auckland, has become a subject for frequent debate. Alexander has himself said he favours the idea of some control being placed on offshore-based buying.
The BNZ-REINZ survey has in recent months been seeking information on the domicile of house buyers and also whether they intend to live in New Zealand or not.
The survey came up with a figure of just 3.6% of people buying houses in New Zealand and not intending to live here.
This month the survey asked how many vendors - that is sellers of houses in New Zealand - were actually based offshore. And this has produced a result of 4.5%
"This is interesting because taking the many sampling uncertainties into account the proportion comes close to the proportion of sales we estimate are to people offshore who do not intend shifting to New Zealand – some 3.6%," Alexander says.
"The implication? There could be close to zero net transfer of NZ home ownership occurring to offshore investors.
"Further study is needed to verify this result especially in the context of the development of any government policy regarding controls on foreign purchasing of NZ property."
*This story has been amended to clarify that fewer appraisals are being seen as sought by potential house sellers, not buyers.