QV says average house price has risen to $448,929 up from $445,247 a month ago; Auckland prices up 13.1% in past year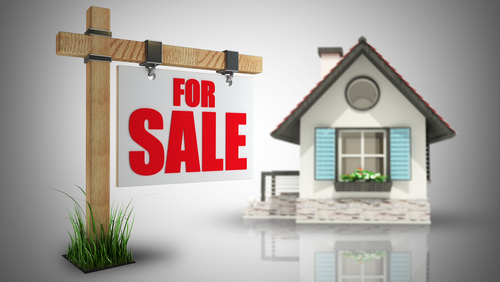 House prices are still on the upward surge, according to government valuer Quotable Value (QV).
Auckland prices, which have risen 3.3% in the past three months, are now over 19% ahead of where they were during the "peak" of the previous housing boom in 2007.
And QV expects that prices will continue to go up, despite moves by the Reserve Bank to curb them.
Jonno Ingerson, QV.co.nz research director said that Auckland and Canterbury were still driving the national increase in values, with the other main cities seeing limited growth. 
"The LVR speed limits imposed by the Reserve Bank were in part put in place to slow down the rapid growth in property values," he said.
"They will definitely limit the number of first home buyers and investors who will usually require loans of more than 80% of the property's value.
"However the rapid increase in values in Auckland and Canterbury in particular is also due to a lack of supply rather than just high demand from potential buyers. So while the LVR limits may have some dampening effect on values, we should still expect them to increase for some time yet."
QV says that the average price nationally as at August was $$448,929, which is up by 8.5% in the past year. As at August 2012 the average price was $413,805.
The rate of increase is continuing to lift, with the 8.5% annual increase as of August compared with an 8.1% annual rate as of July (when the average price was $445,247) and just 7.6% as of June.
Values have increased 2.9% over the past three months and are are now up 8.3% over the previous market peak of late 2007.
And the super-hot Auckland market is continuing to lead gains.
Auckland values for the latest 12 months to August were up 13.1% compared with 12.8%, in the 12 months to July, while the average price had risen to $652,129 in August up from $644,973 as at July, QV said. In August a year ago the average price for the Auckland region was $576,446.
With increasing concerns being expressed about the rising housing market, the past month has seen considerable developments in activity designed to dampen price rises.
The Reserve Bank announced new "speed limits" on high loan to value lending from October 1, while new legislation passed by Parliament last week will enact the proposed Auckland Housing Accord that would fast-track housing development, with 39,000 new houses targeted to be built in the next three years. The accord still needs to be approved by the Auckland Council this week.
The Real Estate Institute figures for August, which should be coming out within a day or so, will be keenly watched to see whether they show any slowing in the rate of price increases. The REINZ figures are generally considered to give the most up-to-date reading of the market since they report sales back from agents as soon as they go unconditional.
Sales figures from Auckland's biggest real estate agents Barfoot & Thompson, which came out last week, showed something of a slowing in momentum in price gains - though sales figures were still very hot and listings, ahead of the spring buying season, were at historically low levels. Whether the B&T figures from last week simply represented something of a mid-winter pause in the upward trajectory of Auckland house prices will become clear in the next couple of months.
QV's Ingerson said prices in the the provincial centres have tended to be more variable, although for much of the year many have been slowly increasing.
"In the last couple of months however values have flattened or even declined in many provincial areas. It is not yet clear if that is likely to continue or was just a temporary slowdown."
Here is QV's regional breakdown from its latest statement:
Auckland

Values across Auckland are still increasing strongly.  We have seen the highest increases recently in old Auckland City, Waitakere and North Shore; however, Manukau has also crept up again, with all four areas having increased around between 3.3-3.6% over the past three months. 

Some areas within those cities have increased even further, with the North Shore Onewa area having increased 5.1% over the past three months and the eastern area of Auckland City having increased 5%.  In stark contrast, Auckland City Central hasn't grown as fast, with only a 1% over the past three months.

Overall, values across Auckland are 13.1% above last year, with Waitakere and North Shore seeing the highest annual increases, both above 14%.  Auckland City is close behind at 13.8%.  Again, some areas such as North Shore Onewa and Auckland City South are leading the way, sitting above 15%.

QV Valuer Bruce Wiggins said "Activity is still good, especially in suburbs close to the CBD and out West such as Blockhouse Bay.  There also appears to be good demand from baby boomers especially for quality apartments in the city.  We are however, seeing some negative sentiments surrounding leasehold properties, with buyers prepared to walk away in some instances in light of large ground rental increases."

Hamilton and Tauranga

Hamilton values are still up, but growth is flattening compared to earlier in the year.  Values are up 0.9% over the past three months, and 3.9% over the past year.

QV Valuer Richard Allen said "We are increasingly seeing buyers showing little interest in properties below $340,000, with first home buyers even setting their expectations higher than what we have seen in the past."

Tauranga remains variable, with values currently 0.8% above this time last year, thanks to a slight lift over the past three months of 0.8%.

Wellington

Growth in the Wellington area is still limited, with some areas experiencing a small decrease in value over the past three months.  Lower Hutt and Upper Hutt have seen increases just over 1% over the past three months, whereas Wellington City has remained the same and Porirua is down 0.4%.  Overall, Wellington is up 2.8% over last year.

On closer inspection, Wellington City East has slowed down the most at -1.9% over the past three months, with all surrounding areas seeing very slight increases.

QV Valuer Kerry Buckeridge said "The market has been pretty flat, although there is reasonable competition and good prices still being paid for desirable properties.  Due to Wellingtonians typically not listing over winter there is a lack of properties on the market.  This is benefiting the properties that are listed, as they are facing less competition and attracting good prices."

Christchurch and Dunedin

Christchurch values are still tracking well, with the annual increase sitting at 11.4%.  There has been a 2.7% increase over the past three months in general for the city, however there are variances throughout the city.  Values in Banks Peninsula have decreased over the past three months, at -2.1%, whereas on the other end of the scale the Southwest area has seen the highest increase at 3.7%.

QV Valuer Daryl Taggart said "Buyers are being cautious and not necessarily rushing in as they might have been previously.  They appear to be waiting and looking out for good quality properties instead."

Dunedin has continued to show limited gains in the back end of the year.  Values have increased 0.3% over the past three months, leaving it 3.4% above last year.

Provincial centres

The provincial centres aren't seeing as much growth as the main centres, however most areas are still up on last year.  Whangerei, Taupo, Rotorua and Gisborne are all still up, although Whangerei has seen the most annual growth with 1.7%.  Hastings and Napier have both dropped back over the past three months, as has Masterton and South Wairarapa.  Carterton is the only areas in the Wairarapa to see any growth over the past three months at 2.2%, ensuring it is up 5.9% annually. 

In the South Island, Nelson, Marlborough, Kaikoura and Queenstown are all up over 4% annually, although Kaikoura has seen a 3.3% drop over the past three months.   Southland and Gore have some of the most noticeable drops, each seeing a decline over 4% over the past three months.