Realestate.co.nz says average asking price for houses rises to $466.5k; shortage of houses for sale remains critical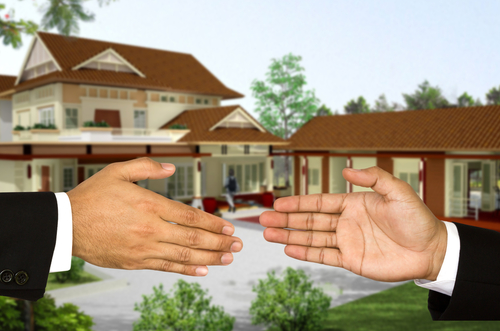 Would-be sellers are asking record prices for their houses, according to the latest monthly figures from Realestate.co.nz.
In its latest NZ Property Report, realestate.co.nz said the seasonally adjusted average asking price was now $466,526, which was more than $1300 higher than the previous record set in July this year and up 8.7% on the average at the same time a year ago.
While in terms of actual houses available, there was a small improvement in numbers on the market, this could be seen as a seasonal improvement.
Once the figures are seasonally adjusted, there was actually a fall in the numbers of new listings in the September month.
The acting chief executive of Realestate.co.nz Phillip Dunn said the increase in asking price "can be attributed to supply and demand" while inventory remains close to an all time low.
He said inventory figures appear to have stabilised somewhat after last month's record low of 23.4 weeks (worth of available houses at current rate of sales) but were still the second lowest on record at 24.2 weeks.
"This is an increase of 585 listings nationally from last month, but compared to last year, is down by 13%. Last month's record low number of homes for sale has recovered by 2.7% with 11,000 new listings coming on the market. This is still down by 1.4% compared to this time last year."
While the super hot Auckland market saw an actual increase in new listings during the month to 3744 from 3702 in August, after seasonal adjustments came into play the latest figures were actually down 3.1%.
However, Auckland's critically low available housing inventory figure has recovered slightly, to 11.6 weeks from 11.1 weeks. The average asking price fell to $644,968 from $650,114.
ASB senior economist Jane Turner said new house listings remained low.  
"Nationwide listings fell 5.3% [seasonally-adjusted], with Auckland and Canterbury listings falling 3.1% and 8% respectively. 
"The decline in listings in these regions is particularly concerning as they remain the most supply constrained. In addition, the decline in listings follows a tentative pick up in the previous two months."
Turner said the low level of new listings reflected subdued levels of new housing construction.  
"Recent building consent data suggest the lift in house building demand may be starting to stall, and reinforces that the housing market will remain tight for some time."  
Dunn said across the regions there were no significant highs or lows on new listings.
"While stock hasn't come rushing back this month, the question is, what will happen next month?"
He said listing trends over the past few years suggested that October's figures would welcome in a supply of fresh new listings.
"It's too early to see how the government's new mortgage lending restrictions will impact overall inventory and asking prices in the long term." See here for articles on LVRs.
Dunn said he had spoken to a few agents who believed these restrictions would have a flow on effect "depending on where you are, but all in all listings and sales through spring are expected to be strong".
Even with the slight drop in asking price for Auckland, sellers are still well and truly in control with inventory remaining close to an all-time record low, he said.
"We're still talking 60% below the long term average in Auckland."