QV says average house price has risen to $452,535 from $448,929 a month ago; Auckland prices accelerating - up 13.6% in past year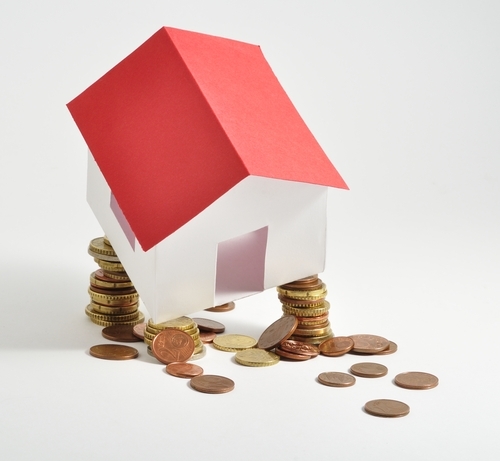 The super-hot Auckland housing market is continuing to see rising prices, according to latest figures from government valuer Quotable Value (QV).
QV said the average price in Auckland as at September was now $662,976, up from $652,129 as at August. In the past year Auckland prices had shot up by 13.6%, which compares with an annualised increase of 13.1% in August and suggests prices are continuing to surge.
A year ago the average price in Auckland was $583,377.
Nationally, the picture looks a little quieter, with the average house price in September having climbed to $452,535 from $448,929 in August. The annualised rate of increase has actually eased slightly to 8.4% from 8.5%, which may give the Reserve Bank some solace.
The RBNZ has recently introduced "speed limits" on high loan-to-value (LVRs) lending, principally to protect financial stability, but also with intention of cooling the house market.
However, since the measure is in large part aimed at the Auckland market, any sense of comfort at the overall national figures will be tempered by the latest Auckland figures.
A lack of supply of housing in Auckland is seen as a key problem, with an estimated shortage of about 30,000 houses.
The Government and the Auckland Council have recently entered into an Auckland Housing Accord, through which it is aimed to add a further 39,000 houses in the Auckland region over the next three years.
Housing Minister Nick Smith has a stated intention of having 5000 sites available under the new fast-tracked scheme by Christmas.
Smith and the Auckland Mayor Len Brown were announcing details of some of the new sites today.
QV said its latest monthly property value index showed that nationwide residential values for September have increased 8.4% over the past year, and 2.6% over the past three months, and so are now 9.2% above the previous market peak of late 2007. When adjusted for inflation the nationwide annual increase drops a little to 7.7% and values remain below the 2007 peak by 4.9%.
The Auckland market has increased 13.6% year on year and values are 21.3% above the previous peak. When adjusted for inflation values are up 12.9% over the past year and are only 5.6% above the 2007 peak.
QV research director Jonno Ingerson said nationwide values continue to rise, driven primarily by Auckland and Canterbury where high demand and short supply are pushing prices up. Most of the rest of the main cities and provincial towns are also increasing but at a much more modest rate.
"The LVR caps just applied by the Reserve Bank are intended to help slow down the rapid increase in values by limiting loans to people with a low deposit. This will take some time to fully impact the market as the main banks had a large number of pre approved loan applications in the pipeline.
"This is likely to cause a short term flurry in activity as people rush to secure a property before their pre approval expires."
"While the LVR caps may have an impact on first home buyers with limited deposits, it is likely to have little impact on other buyers. What remains to be seen is whether the overall activity and price levels in the market are affected, particularly in areas with more affordable properties."
Here is QV's regional breakdown:
Auckland
Values across Auckland are still increasing strongly, with Waitakere leading the way.  Whilst most areas have seen a 3 to 4% increase over the past three months, Waitakere City has jumped significantly with a 5.4% rise.
North Shore Onewa and the eastern area of Auckland City remain the only other parts of the city to see increases over 5%, with Auckland City East the highest at 5.7%.  The central area of old Auckland City along with Franklin and Papakura are easily the areas with the least amount of growth, none of which seeing increases higher than 2.9% over the past three months.
Overall, values across Auckland are 13.6% above last year, with Waitakere up 16.9%, North Shore 15.1% and old Auckland City 14.4%.
QV Valuer Bruce Wiggins said "With first home buyers looking to buy before the LVR changes come into play formally, the lower end of the market below the $450,000 mark has been very busy.  This is especially the case in Manurewa and Papakura."
"We are also seeing a lot of activity in Waitakere due to its relative affordability and close proximity to the CBD.  As well, on the North Shore suburbs like Glenfield are attracting good prices.  Easy access to the city is proving to be a deciding factor for many buyers across the entire city as they look for previously untapped suburbs."
Hamilton and Tauranga
Values in Hamilton are still up, growing slowly throughout most of the year.  Values are up 1.2% over the past three months, and 3.9% over the past year.
QV Valuer Richard Allen said "Over the previous years we have seen the market slow leading up to December, and this is looking to be the case this year as well with things seemingly just ticking over."
Tauranga remains relatively flat, with values currently 0.6% above this time last year, having seen a slight rise of 0.9% over the past three months.
Wellington
Values across the Wellington area have continued their slow increase up 2.9% over the past year.  Lower Hutt has seen the highest increase of the area by far, now up 5.1% over the past year.  In contrast, Porirua is up 1.7%, Upper Hutt 2.4% and Wellington City 2.5%.
Over the past three months, Porirua and Wellington City Central and South have both seen slight decreases, with all other areas remaining pretty static.  Lower Hutt again has seen the most growth at 2.2%.
QV Valuer Pieter Geill said "The market in Wellington remains relatively quiet, with steady demand coming from first home buyers.  Generally, we have seen these buyers looking for properties that don't require a lot of work and are purchasing in more affordable areas such as Wainuiomata."
Christchurch and Dunedin
Christchurch values are significantly above this time last year.  Values are now 10.8% above last year and 2.2% up over the past three months.  Apart from Banks Peninsula, which is down 6.5% over the past three months, the smallest increase is in the east, up only 0.5%.  In contrast, the Southwest area still has the highest increase at 3.6%.
QV Valuer Daryl Taggart said "The market continued to move along strongly for the second winter in a row with these trends continuing into the spring months."
Dunedin is continuing to slow, with values static for the last 6 months and as a result only 1.8% above last year.
QV Valuer Duncan Jack said "Although there are a low number of listings, there is generally good demand across the market.  This is especially the case in the lower to middle price ranges, with many properties reportedly receiving multiple offers."
Provincial centres
The provincial centres are still experiencing growth in the main, albeit generally no more than 2 to 3% over the past year.  In the North Island, Whangerei, New Plymouth and Hastings are all up.  South Wairarapa is also up 3.3%, which is in direct contrast to Masterton and Carterton which have both declined.
In the South Island, Kaikoura, Westland, Timaru and MacKenzie have all seen some strong increases over the past three months, with Westland the highest at 7.7%.   Southland, Gore and Invercargill are still struggling, with Gore seeing the largest decrease at 3.3%.
No chart with that title exists.