Realestate.co.nz reports a surge in the numbers of houses coming on to the market, up 10% on same time a year ago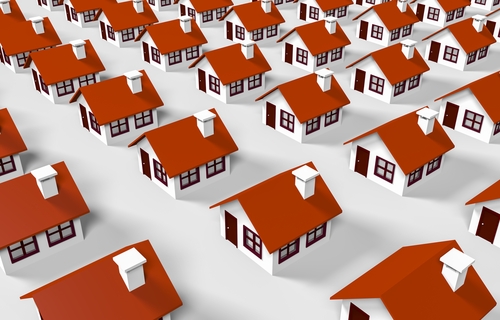 The number of new house listings surged in the last month, helping to lift inventories of available properties from historically low levels.
Realestate.co.nz said in its monthly NZ Property Report that listings in October were 13,978, which was up 10% compared with the same month a year ago.
The latest figure was up some 27% on the 11,000 in September.
Significantly, the constrained and overheated Auckland market saw a 28% increase (compared with September 2013) in new listings to 4783 - which was its highest number in over five years. Compared with October last year the Auckland figure was up 19%.
ASB economist Daniel Smith said that on a seasonally-adjusted basis, October saw a "fairly strong lift" in new listings. He said that on a seasonally-adjusted basis the Auckland listings were up 21.7%, while those in Canterbury were up 14.8%
"That suggests that supply is starting to respond more aggressively to the last year or two of strong house price growth, though we would need to see another month or two of a similar pattern to be confident there has been a sustained response."
Smith thought, also, that the Reserve Bank's new "speed limits" on high loan-to-value mortgage lending "may also be prompting owners to get their house on the market before the measures fully bite".
Realestate.co.nz acting chief executive Phillip Dunn said there had been "a really strong recovery of listing numbers in every region except the West Coast".
"October brought the highest number of listings we've seen across the board since March 2010."
Regarding inventory - the number of houses available as expressed in weeks needed to sell them - there was a "slight ease in pressure", Dunn said.
The national figure stayed about the same at 24 weeks. But inventory in the Auckland region saw a 5% increase to 12.1 weeks, but was still low compared with the long term average of 29 weeks.
 In other regions, Canterbury saw an 8% inventory increase, taking it to 16 weeks compared with last month's 14.9.
But inventory crept to an all time low in Waikato, however, falling to 25.8 weeks compared to the previous 27.4.
Unsold homes down
And the level of unsold homes on the market nationally at the end of October was 38,577,  well down on the 43,410 figure a year ago.
ASB's Smith said despite more houses coming on to the market, inventory remained very low by historical standards.
"Supply constraints are likely to continue driving house prices higher, especially as residential construction activity in Auckland remains weak," he said.
Smith thought the RBNZ's new LVR restrictions would have some impact on demand and, combined with more houses coming onto the market (if sustained),  would likely see house price growth peak in late 2013/early 2014.
"We still expect the [Official Cash Rate] to first rise in March 2014, though the risks are skewed to a later start."
Asking prices hit records
While there are some more listings on the market, this hasn't dampened the enthusiasm of sellers in the slightest regarding what they think their properties are worth.
The average asking price for properties in New Zealand once again reached an all-time high.
The new national asking price is $482,063 compared with $466,526 last month, also a record.
Auckland's asking price surged to a new high of $666,126, beating the previous record by around $16,000.
Hawkes Bay, Wellington and Canterbury all experienced significant increases in asking prices and set new records, also.