Govt is angling for a role in governance of the key body involved in construction research and new building product testing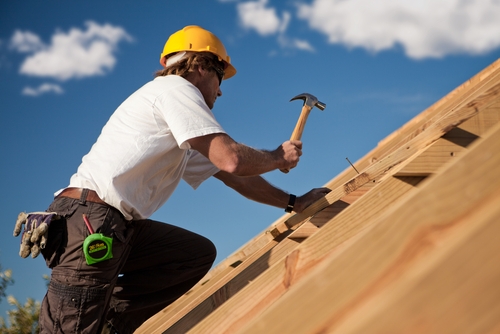 The Government is moving to tackle concerns about "industry capture" of BRANZ, the industry-backed body that is the major investor in construction-related research and also the main tester of new building products.
In an options paper produced by the Ministry of Business, Innovation, and Employment, it is suggested that the Government take a "greater role" in governance of BRANZ.
The paper says that BRANZ, through the Building Research Levy, currently represents the "major source of investment in construction related research".
"As such, BRANZ decision-making on research funding has the potential to have a significant impact on the future direction of the industry, including through opening possibilities for new and innovative products and systems to enter the market."
In addition the existing building materials product assurance structure also turned "in large part" on product appraisals, "currently provided almost exclusively by BRANZ".
"Appraisals usually form the basis of an application for certification, and in the absence of certification, an appraisal is still likely to be the most certain way of demonstrating Code compliance.
"BRANZ can therefore be seen as playing a pivotal role in the process for materials to obtain sufficient assurance to be approved as part of a consent," the paper said.
The paper said that a greater role for government in relation to the governance of BRANZ would be in line with comparable industry bodies in other sectors.
It would require amendment of the Building Research Levy Act 1969, or changes to BRANZ's rules of association.
"At present, BRANZ's Board is elected by the Building Research Advisory Council. Housing New Zealand and the Ministry of Business, Innovation, and Employment are represented in that group, alongside a range of industry stakeholders.
"However, a stronger role for government (for example, one or more board members being Ministerial appointees) could be provided through the Act."
This would be in line with comparable industry groups that have access to money collected through compulsory levies or similar mechanisms, the paper said.
Greater government involvement in relation to the governance of BRANZ could allay fears of "capture" by industry,  including in relation to BRANZ's product appraisal role.
"This could include countering any innate industry bias towards 'tried and true' construction methods."
The paper said that BRANZ undertakes its product appraisal role on a commercial basis and there is nothing to prevent other parties from providing a competing appraisal service.
"Notwithstanding this, it is likely – and indeed desirable – that BRANZ leverage the expertise it develops through its levy-funded research and development. Consequently, BRANZ is likely to have a comparative advantage in the appraisal market, thereby increasing the importance of insuring that capture is prevented and that any perception of capture is minimised."
The paper suggested that "capture" may occur where dominant industry players are able to utilise the presence of their employees or associated persons, or ability to influence non-associated individuals, to obtain some form of unfair advantage.
"The sorts of advantages that could result from capture of a regulatory or quasi-regulatory process relate either to making it easier for the dominant player's products to be used in the market, or making it more difficult for competitors or potential competitors to have their products accepted."
The paper said there were "a range of measures" in place to protect against the possibility of industry capture.
"Despite this, there are still anecdotal claims of industry capture. MBIE is not aware of any specific alleged examples of industry capture. However, even the perception of industry capture could prove harmful as it risks reducing the credibility of the Standards process and disincentivising engagement."
Some submitters to the issues paper put out by the Government earlier in the year had "alleged a degree of influence by major industry players over BRANZ", including in relation to BRANZ's role of conducting product appraisals and other testing on a commercial basis.
"...Moreover, BRANZ – as an industry organisation – may have a general tendency to favour the status quo (e.g. existing materials and brands) simply because that is what the industry knows best.
"For example, the training and experience that individuals within the industry have received is likely to relate to existing methods of construction and materials. Consequently, BRANZ may lack the expertise to engage with new construction technologies (as was, for example, the case in relation to steel framed housing). Given BRANZ's central role in product assurance, any potential bias of this type could result in negative outcomes for competition from new products or materials."