ASB trims advertised 2-year mortgage rate for borrowers with at least 20% equity to 5.59%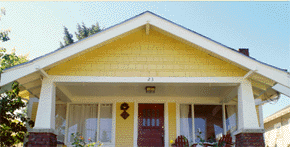 ASB has cut its advertised two-year home loan rate for borrowers with at least 20% equity.
The bank says it'll offer an interest rate of 5.59% per annum for two years for a "limited time."
The offer, available from 5pm on Friday (November 8), is for customers who either have, or get, an ASB credit card and an active transactional account, and who have at least 20% equity (a loan-to-value ratio of less than or equal to 80%).
The new rate is 11 basis points lower than the bank's previous two-year rate for customers with at least 20% equity, and is 36 basis points below the bank's standard two-year rate of 5.95%.
Borrowers without at least 20% equity also face low equity margins.
"As longer term funding costs increase we want to provide our customers with a great rate and the security of knowing their repayments will be protected over the next two years," said Shaun Drylie, ASB's general manager for retail products and strategy.
Drylie said those borrowing more than $100,000 may also get a new Sony home theatre system and up to $1,000 in cash.
The new ASB rate is among the lowest advertised two-year rates from banks.
The Co-operative Bank also has a 5.59% rate, and SBS Bank a 5.45% rate for borrowers with at least 20% equity.
See all carded, or advertised, bank home loan rates here.
| | | | | | |
| --- | --- | --- | --- | --- | --- |
| below 80% LVR | 1 yr | 18 mths | 2 yrs | 3 yrs | 5 yrs |
|   |   |   |   |   |   |
| | 5.19% | 5.59% | 5.95% | 6.50% | 7.10% |
| | 5.15% | 5.65% | 5.59% | 6.40% | 6.99% |
| BNZ | 5.39% | 5.39% | 5.95% | 6.29% | 7.10% |
| Kiwibank | 5.25% |   | 5.65% | 6.40% | 6.90% |
| | 5.15% | 5.75% | 5.65% | 6.50% | 7.10% |
|   |   |   |   |   |   |
| Co-op Bank | 4.99% |   | 5.59% | 6.20% |   |
| | 4.75% |   | 5.65% | 6.35% | 6.99% |
| SBS / HBS | 5.20% | 5.45% | 5.45% | 5.99% | 6.55% |
| TSB | 5.40% | 5.40% | 5.85% | 6.45% | 7.00% |
--------------------------------------------------------------
Mortgage choices involve making a significant financial decision so it often pays to get professional advice. A Roost mortgage broker can be contacted by following this link »
--------------------------------------------------------------