Realestate.co.nz reports a 10.6% seasonally-adjusted drop in number of new listings in November; average asking price eases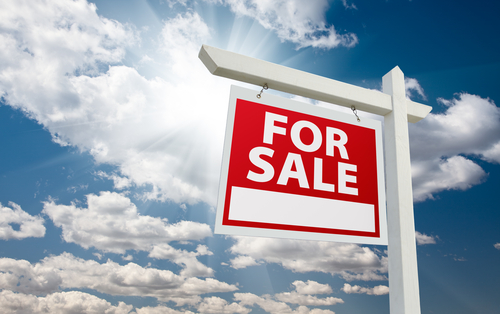 The number of new house listings dropped sharply last month after a strong gain in October.
Realestate.co.nz said in its monthly NZ Property Report that listings in November were 13,311, which was down 2% compared with the same month a year ago and down 5% on October's figures.
However, on a seasonally-adjusted basis, the latest month's figure was down some 10.6% - basically completely reversing the gains in listings seen in the previous month.
In Auckland the fall was even greater, with seasonally adjusted listings figures down some 14.8% in November.
The actual number of new listings in Auckland was 4432, which was down 4% on November last year.
Across the country there is an inventory of 25 weeks worth of houses available, which is up slightly from very low levels but still well below the average of 38 weeks worth. In Auckland the inventory is still at very low overall levels, but did rise slightly to 12.8 weeks from 12.1 weeks.
The seasonally-adjusted average asking price dipped 0.6% from last month's record high to $478,931, but is still up 7% on a year ago.
ASB economist Daniel Smith said the strong October figures nationally, showing a seasonally adjusted 12.6%  increase in new listings had given cause for some hope that new listings were rising and "some of the nation's more supply-constrained markets would see a reduction in pressure".
"November's data, though, show that just about all of that change has reversed out. In particular, new listings in Auckland were 14.8% lower than in the previous month, taking seasonally-adjusted listings to the lowest level since June. In Canterbury the reversal was not as sharp, with new listings down 6.4% mom but still 5.2% higher than a year ago.
"While inventories have risen over the last few months, they remain very low by historical standards. Compared to a year ago, the number of houses on the market is 9% lower at the national level, 4.6% lower in Canterbury and 15.4% lower in Auckland."
Smith said the total number of houses on the market did increase further in November but, in the absence of higher new listings, was likely to remain very low.
"The [Reserve Bank's] restrictions on high-LVR mortgage lending will have some impact on demand, but unless that impact is much larger than anticipated, supply pressures will continue to push house prices up.
"Our expectation for house prices is unchanged – we expect a peak in the rate of price growth in late 2013/early 2014, after which prices will continue to rise, but at a more modest pace."
Realestate.co.nz's acting chief executive Phillip Dunn said the listing results in November were a departure from the trend in the past three years.
"Historically, Realestate.co.nz data has reported higher listings in November compared with October," Dunn said.
However, he believed the fall was not surprising  "considering the strong numbers we saw in October".
The listings figure in October had actually been some 10% higher than the figure in October 2012, as a surge of spring listings helped to pick inventories up from critically low levels.
But after the November drop, Dunn said a further drop was expected during the "traditional seasonal lull" over the upcoming December – January 13/14 period.
"History shows listing numbers will begin to increase again come late January / early February."
Dunn said the slight drop in asking price in November could be attributed to large asking price decreases in the Coromandel and Hawkes Bay region and then several smaller price decreases in the major regions of Auckland, Wellington and Canterbury. Auckland's average asking price was down 1% at $659,300, while Canterbury's fell 1.2% to $436,823 and Wellington's dropped 1.6% to $457,701.
"Much of the country experienced asking price increases, however, with Waikato's new asking price record set at an average of $389,886 – a 2.7% increase from the previous month. Gisborne and the West Coast regions saw asking price average rise by over 10% compared to the previous month, with increases of 10% and 12.8% respectively."