Local authorities oppose moves to introduce an 'objections' process against council-imposed development contributions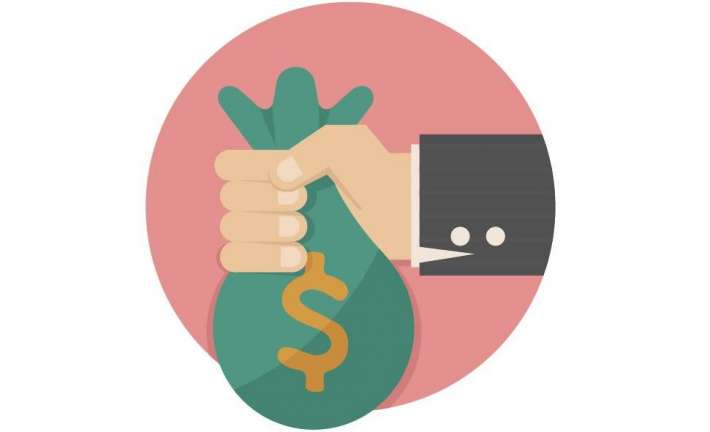 By David Hargreaves
A new 'quasi-judicial' process involving objections to development contributions imposed by local councils and overseen by new 'commissioners' is a "disproportionate response to an undemonstrated need", according to Local Government New Zealand (LGNZ), the body that represents all 78 of the country's local authorities.
In its submission on the new Local Government Act 2002 Amendment Bill (No 3), LGNZ recommends that the objection process as currently contemplated is removed.
LGNZ is also recommending that the current definition of 'community infrastructure', including such things as libraries, swimming pools and community sports centres be retained. The new bill proposes narrowing that definition.
Separately, the country's biggest local authority, the Auckland Council's already warned that the city's homeowners face additional rate hikes of a cumulative 8.5% within the next eight years if the proposed Government changes to the development contributions proceed as planned. The council also warns that the same Government measures could push up the city's debt by $480 million within the same period and it says the planned new 'objections' process could cost the city up to $4 million a year.
Development contributions are charges levied by local authorities on developers to go toward the costs of infrastructure that may be required to service those developments.
But it is fair to say the contributions have become extremely unpopular.
The Government took aim at the development charges last year, with Housing Minister Nick Smith and then Local Government Minister Chris Tremain (replaced this year by Paula Bennett) saying they were going to "narrow the charges councils can put on new sections, provide an independent objections process and encourage direct provision of necessary infrastructure to get costs down".
Development contributions had trebled nationally over the past decade and had gone up more than any other component cost of a new house, the two said.
The Local Government Act 2002 Amendment Bill (No 3), which includes the changes to the development contribution regime has had its first reading in the House and is now back before select committee with a report back to Parliament due on May 12. 
In the meantime over 100 public submissions have been received. As well as the LGNZ many local authorities have individually made submissions, opposing various parts of the new proposals.
On the other side of the fence, many big business interests generally supportive of the new proposals have also filed submissions. And these include Business New Zealand, Property Council New Zealand, Federated Farmers, the Law Society, Auckland International Airport, Carter Holt Harvey, Foodstuffs, Progressive Enterprises, Kiwi Income Property Trust, Westfield and Todd Property.
And while the local authorities want to push back on the objections processes, many of the big business submitters want to see it go further. In particular, some submitters want changes to the current proposals that would see local authorities able to bill parties that object to development contributions for the objections process.
In its submission LGNZ said it opposed replacing the current definition of community infrastructure, with a new narrower definition.
"Previously this included a wider range of public amenities, such as libraries, swimming pools and recreational facilities," the submission said.
"These should not be excluded because they are causally related to development in the same way as elements of network infrastructure. There are also complex transition issues given that many councils will have commissioned work on community infrastructure on the basis of a revenue stream funded by development contributions."
LGNZ cited the example of the Tauranga City Council, for which it said that the change in definition would transfer $9.3 million of existing debt from future development contribution funding to rates funding as well as a future interest cost of $8.1 million, bringing the full cost to be met by existing ratepayers to $17.4 million.
"The council also notes that the impact on housing affordability would be a reduction of only $750.00 for a new three or four bedroom house.

"Limiting community infrastructure to residential developments is also problematic as commercial and industrial development can and does, through increasingly concentrated daytime population, generate demand for community facilities in the same way that such developments have a causal relationship with network infrastructure."

LGNZ recommended that the proposal to narrow the definition of community infrastructure and exclude non-residential development not proceed.

"However, should the amendment go ahead we recommend that a transition provision is included to allow for the continued collection of development contributions for community infrastructure where this is specified under existing policies."
On the objections process, LGNZ said it opposed prescribing a new, detailed, quasi-judicial objections process overseen by a separate category of commissioners "as a disproportionate response to an undemonstrated need; the potential for which in any event is reduced by other DC [development contribution] related provisions of the Bill".
"LGNZ notes that if an applicant is able to prove that any of the three grounds for making an objection in section 199D of the Bill exist the development contribution would be reduced automatically.

"LGNZ is concerned that this measure fails to recognise that DC policies are only workable where individual developments are grouped together into different categories or types of land uses for different geographic parts of a district. A degree of 'averaging' is necessary given the difficulty of calculating the exact impact of each development and the issue of cumulative effects.

"A further problem is that the objection process may well introduce a risk-averse approach with councils backing away from providing growth related infrastructure, especially lead infrastructure, because of the uncertainty with the recovery of development contributions and a low appetite from the rate payer to fund a share of genuine growth related infrastructure.

"Should this occur new residential development will slow, as councils will be cautious about taking on additional debt if there is no guarantee that it can be repaid. Any slow down in the provision of infrastructure development is also likely to affect the supply of new houses and put pressure on prices."
Property Council New Zealand, which represents about 550 organisations with around $24 billion invested in property, is backing the moves outlined in the bill.
However, in its submission it said strongly opposed the current proposal that would see local authorities able to charge those who lodge objections to development contributions for the cost of the objections process.
"The legislation should encourage territorial authorities to establish robust policies and procedures," its submission said.

"These provisions do not act to send these signals – as they do not sufficiently deter territorial authorities from going through the objections process, as there is no risk for them being liable for costs.

"Deterrence, and encouraging sound territorial authority policies and decisions, is a key reason for having an objections process. It is also inequitable that a territorial authority may have acted illegally but not suffer consequences from doing so.

"In order to send the right deterrence signals, costs should be recoverable by the party who is successful in the objections process. This is in accordance with normal court procedures, and would still act to deter spurious claims, whilst incentivising territorial authorities to ensure their development contributions charges are legal."
The property council also raised the possibility of objectors being able to take matters further than they can at the moment.
"At present the only possible legal remedy available to developers who disagree with territorial authority decisions is judicial review through the High Court.

"The costs of these proceedings is prohibitive, and many potential appellants can't afford to go through this process.

"This situation is inequitable – as evidenced by recent High Court decisions in favour of developers – as there is no incentive for territorial authorities to efficiently deliver infrastructure and make well founded decisions.

"Members' experience is that this can result in early delivery of capacity, often in the wrong location and not linked to demand. Territorial authorities seek to then protect these investments, making it difficult to progress more economic developments. "Gold-plating" of infrastructure also takes place.

"Infrastructure is also often funded from development contributions when it actually should be phased over time and separately funded. This is wasteful, inefficient and inequitable.

"There needs to be a strong impetus on territorial authorities to stick to the law and levy appropriate levels of charges. In this respect, territorial authorities need to be held accountable for their actions. Given this context, Property Council strongly supports the introduction of an objections process as well as retaining the ability to seek judicial review. We would also advocate for an option to appeal decisions to the environment court to ensure a proper system of checks and balances to prevent misuse of power."
Meanwhile, the Law Society, in its submission, casts doubt on the wisdom of the current proposals for establishment of separate commissioners to hear objections against development contributions.
"These new Commissioners are required to act, so it seems to the Law Society, in an adjudicative capacity," its submission said.

"An important point of principle arises in relation to these new decisions makers.

"Their creation resembles the creation of a new tribunal. New Zealand already has many tribunals.

"The long and unsatisfactory nature of the efforts to reform tribunals in New Zealand is set out in the Law Commission's 2008 Study Paper on Tribunal Reform. NZLC Study Paper 20 contains an analysis of what is wrong and found that reform is overdue.

"In the Law Society's view, it may be preferable to use an existing tribunal or court rather than create a new one. The Environment Court was considered but rejected, as is made clear in the papers accompanying the Bill.

"The decisions made in this jurisdiction will have economic significance and it is desirable that a system of jurisprudence be built up over time to make matters more predictable.

"The reasons why Development Contribution Commissioners were preferred to the Environment Court are set out in the Regulatory Impact Statement – Better Local Government: Improving Development Contributions (at p25).

"There it is suggested that 'should more than five appeals make it to hearing each year the costs for all parties would be likely to exceed $1 million'.

"No background as to how that figure was arrived at is provided. It is likely the figure was based on contested Resource Management Act cases, rather than this new, much more limited jurisdiction: see new clause 199D and the proposed new Schedule 13A (clause 53 and Schedule 7).

"Nor is it clear why Commissioners will cost less than the Environment Court. Decisions by an Environment Court Judge will build up a body of precedent that should make the outcome of cases more predictable than decisions of Commissioners, thus reducing the scope for contested cases. The Law Society submits this aspect of the policy should be reconsidered."