Realestate.co.nz reports a sharp drop in number of new listings in February; average asking price hits record; Auckland also a record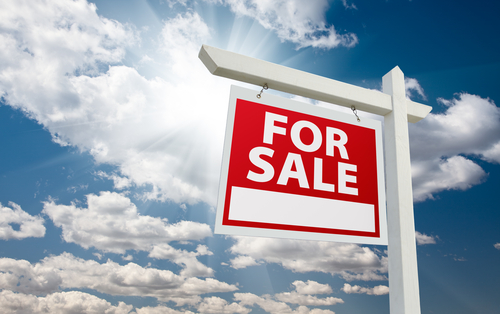 A big shortage of houses available for sale is looming again after Realestate.co.nz reported a 10.4% seasonally-adjusted fall in the number of new listings in February.
The latest fall, with figures down 7% compared with the same month a year ago, comes after there had been signs recently that the number of new listings was picking up.
In the hugely influential Auckland market, the number of listings in February was down 5.7% compared with the previous month - again on a seasonally-adjusted basis. Compared with February last year, the latest Auckland number of listings - at 4098 - is down 5%.
Nationally the inventory of houses available for sale expressed in number of weeks equivalent sales, slipped to 25.9 weeks compared with 26.8 weeks in January. The long-term average is 37 weeks.
In Auckland the figure slipped to just 12.7 weeks worth from 13 weeks in January.
To put some historical perspective on the figures, at the height of the previous housing boom in February 2007, the national inventory was as low as 18.4 weeks, but little more than a year later as the market went into a freeze it had soared to 60.2 weeks. In the latest housing cycle the figure has been as low as 23.4 in August 2013.
However, Auckland has been pushing historical lows with its numbers of available houses. Back in February 2007 when national figures were at the 18.4 level, Auckland's figure was 14.6. As of August last year it was actually down much lower than that at 11.1 and now it's falling again after showing some signs of picking up.
ASB economist Daniel Smith said the latest monthly figures from Realestate.co.nz showed that the number of homes coming on to the market "remains at a low level".
He said the lift in listings that had been seen in the lead-up to the start of the Reserve Bank's limits on high loan-to-value lending was short-lived.
"The low level of listings is keeping the market tight, especially in Auckland. That is likely to maintain upwards pressure on house prices, especially given strong inwards migration (again, especially in Auckland) and the tentative rebound in sales activity seen since the turn of the year," Smith said.
He said, however, that ASB expected house price inflation [which peaked at around 10%] would ease during 2014 as interest rates rise and more supply started to come online.
"The closing of the supply-demand imbalance in Auckland and Christchurch will take several years to address, though, and will require continued growth in construction activity.  In the meantime, we continue to expect the RBNZ to lift the [Official Cash Rate] gradually from [this month] onwards."
The new listing figures were released in Realestate.co.nz's latest monthly NZ Property Report.
The report showed that along with the decline in the number of new listings, average asking prices for New Zealand homes were rising - hitting a new record of $483,099, up from $476,797 in January.
Auckland was a big driver of the rise, with its average asking price rising to $677,370 - also a new record, and up from $663,372 in January.
Paul McKenzie, National Marketing Manager for realestate.co.nz, said buyer interest was "at an all time national high", with more than 1.7 million visits to realestate.co.nz sites in the last month (source – Google Analytics).
"While this high level of buyer interest is underpinning seller confidence, buyers will be disappointed with the higher average asking prices and relatively low levels of new listings," He said.
February saw 12,167 new properties come to the market, up 31% on the prior month (due to seasonality) "but this did nothing to ease the market pressure, evidenced by a fall in inventory", McKenzie said.
He said asking prices were higher in February across more than half of the country with 11 regions reporting a rise. Apart from Auckland, big rises were also seen in Wairarapa, up 24% year-on-year to $329,396, Marlborough up 16% to $418,945, and West Coast up 8% to $320,245.