Realestate.co.nz reports 7.1% increase in Auckland house listings in March; national average asking price a record $484k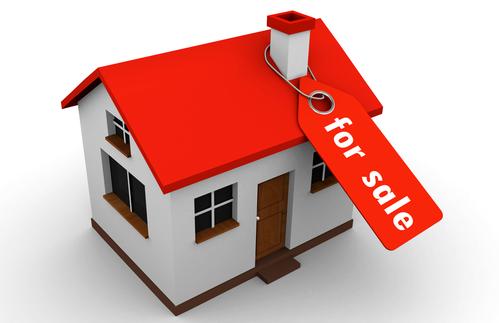 A seasonally-adjusted 7.1% rise in Auckland house listings in March helped lift the total of new house listings nationally by 2% in the month, according to Realestate.co.nz.
This helps, a little, to reverse the thumping 10.4% national fall in listings in February and 5.7% fall in Auckland.
Compared with March 2013, the actual number of new listings nationally, at 12,488, is down 1.9%.  In Auckland, the actual listings number in March, of 4389, is up 5.2% on the figure at the same time a year ago.
An increase in listings in the sometimes overheated Auckland market is likely to ease pricing pressures. The heating state of the Auckland market in particular was one of the reasons why the Reserve Bank introduced 'speed limits' on high loan-to-value lending from October last year.
The latest figures have helped to improve the inventory levels of available listings, which have been at very low levels, particularly in Auckland.
As expressed in the number of weeks worth of available properties, the national inventory has moved up to 27.9 weeks worth, from 25.9 in February this year, while the Auckland figure has improved to 15,2 weeks from just 12.7 weeks in February.  The latest figure is actually Auckland's biggest inventory since November 2012.
ASB economist Daniel Smith said the house listings data for March showed a slight lift in the number of homes on the market, "which is an encouraging sign that supply pressures may be starting to ease".
"But listings will need to continue rising for some time to make a serious difference – total inventory remains around 5% below where it was even a year ago," he said.
Smith said the most encouraging sign from the March data was a lift in availability in both Auckland and Canterbury, the "most pressurised regional markets".
"Because the data series do not go back a long way, the seasonal adjustment applied by Realestate.co.nz probably shouldn't be relied on totally – there does seem to be a seasonal element to the adjusted Auckland listings data in particular.
"But to see the number of homes coming onto the market lifting back towards the levels seen before the RBNZ's LVR restrictions came into effect is encouraging – there had been a significant drop-off in listings over the first few months under the restrictions. We will look at the monthly data from Barfoot and Thompson for confirmation of that regional shift."
The new listing figures were released in Realestate.co.nz's latest monthly NZ Property Report.
The report revealed that in the past month the national average asking price edged up by 0.2% to a new record high of $484,263. It was driven up by new record asking prices in Auckland ($683,169), Wellington ($469,487), and Waikato ($393,612). 
Realestate.co.nz Marketing Manager, Paul McKenzie, said seller confidence in the major centres was rising, "buoyed by strong demand, suggesting that asking prices will continue to rise".
"Particularly notable is the asking price increase of over $5000 in Auckland, where asking prices rose to a new record high of $683,169. Record asking prices in March were seen in three regions, Auckland, Wellington and Waikato, " he said.