Labour Party says there 'may be a case for varying inward migration and/or work permits in a counter cyclical manner'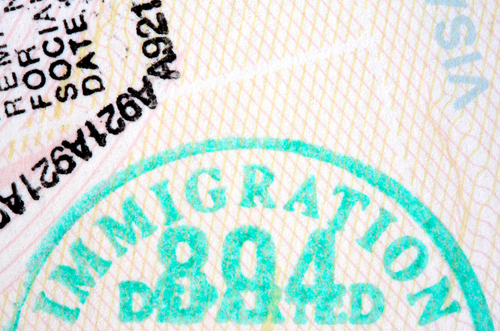 The Labour Party would consider putting the brakes on New Zealand's rate of immigration - citing the impact on house prices as a factor.
While Labour finance spokesman David Parker made no reference to the potential new policy when releasing the party's monetary policy statement this week some detail is contained deep in the document (on page 13) in a section headed: "Counter-cyclical easing back on inwards migration or work permits."
In this section the statement refers to a 2011 Reserve Bank presentation, which said, when talking of the housing boom of the early to mid-2000s, "there is little real doubt that the major precipitating factor was the
huge swing upwards in net migration earlier in the decade (at a time when monetary policy was probably looser than it should have been). Net migration appears to be more variable in NZ than in most advanced countries, and at the peak in 2003 total net migration was adding 2% a year to our population, from net outflows only a couple of years earlier".
The RBNZ has done subsequent work last year, which said the recent strongly surging migrant inflow could increase house prices by around 7%, and increase the number of monthly building permits by around 150 this year.
The issue of foreign buying of houses, particularly in the heated Auckland market, has become very contentious. Labour, along with other opposition parties, already has a policy that would see New Zealand adopt similar measures to those in Australia, where offshore based buyers cannot buy existing houses, but may buy new onces.
The new Labour policy statement said the rate of net migration had been seen by Reserve Bank study to be "a driver of housing demand which has impacted on house prices, consumer confidence, in turn influencing consumption and general price inflation".
Net migration varies enormously. According to Statistics New Zealand the highest net gain ever recorded was 42,500 in the May 2003 year. The highest net outflow was 43,600 in the July 1979 year. Over the last 20 years (December 1994–2013 years), New Zealand's annual net inflow of migrants has averaged 11,700.
At the moment there is a huge upswing in net immigration, caused mostly by fewer Kiwis leaving to go abroad, particularly to Australia. However, there has been a steady move upwards of the number of inbound migrants as well.
Based on current rates (over the past three months) of net immigration, New Zealand is gaining people at the rate of about 42,000 per year which, if maintained would see net migration come close to record levels this year.
The rates of immigration is being watched closely by the RBNZ and was referred to by the central bank in its statement announcing an increase in the Official Cash Rate last week. The RBNZ noted that "net immigration continues to increase, boosting housing and consumer demand".
The Labour policy document noted that immigration "tends to be pro-cyclical, with higher net inwards migration rates coinciding with strong local economic conditions".
"There may be a case for varying inward migration and/or work permits in a counter cyclical manner," the document said.
"This would require consideration of a range of factors, including the lag time between approval and arrival, the wage effects of inward migration at times of supply constraints, and the need to meet skill shortages."