Realestate.co.nz reports 6% drop in Auckland house listings in April; national average asking price eases 1.4% to $477.5k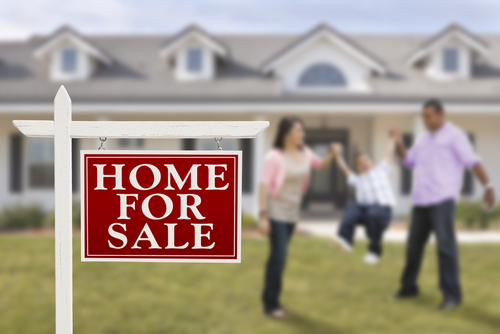 New houses listings in Auckland slumped by just under 6% on a seasonally-adjusted basis in April, according to Realestate.co.nz.
Nationally the picture was brighter, with a 3.4% rise in listings during the month, following a 2% increase in March.
The new listing figures were released in Realestate.co.nz's latest monthly NZ Property Report.
But it is the further drop in listings in Auckland, easily the country's biggest and most influential market, that will prompt another round of head scratching.
The pressure that further shortages of new listings in the Auckland market is likely to bring was demonstrated by the Auckland average asking price hitting a new record high of $685,426, which is up 12% when compared with a year ago.
The inventory of houses available in Auckland, expressed in weeks worth of sales dropped to 15 from 15.2 weeks in March, though this is still somewhat better than the 12.7-week figure for February. A year ago Auckland had 14 weeks worth of listings.
Nationally the average asking price dropped by 1.4% from its record high of over $484,000 in the previous month to $477,460.
This average is up 7% compared with a year ago.
The fall in new listings for Auckland in the latest month follows a 7.1% rise in March - but that itself followed a 5.7% fall in February.
Listings activity around the country looked extremely lumpy in April.
Wellington saw a seasonally-adjusted 11% drop in new listings, but the Bay of Plenty saw a 15.6% surge, while Northland had a whopping 29.5% increase. Numbers in Canterbury were pretty much flat.
Inventory levels rose nationally in April, with the number of available homes for sale on the market lifting to 28.9 weeks of stock from 27.9 weeks worth in March. This remains well below the long term average of 37 weeks of stock, but is up 8% from April last year. 
New national listings in April showed higher levels than historic years, with 10,245 new homes come on the market. This equates to 2% more than the number of new listings seen in April 2013. However the number of new listings was significantly less (down 18%) than was reported in March this year. 
ASB economist Christina Leung said although supply constraints continued to ease slightly in April, new listings in Auckland and Canterbury remained low.
"More acute housing supply constraints in Auckland and Canterbury had underpinned relatively stronger house price inflation in these two regions over the past two years, and we expect this will remain the case over the coming year," she said.
"We do expect the rate of further house price increases to slow over the coming years as new housing supply comes onto the market and higher interest rates take effect. We expect annual house price inflation will slow from 9% at the end of last year to just over 5% by the end of this year.
"In terms of monetary policy implications it does not change our outlook, and we continue to expect the RBNZ will follow up with another OCR increase in June before undertaking an extended pause until December. Beyond 2014, we expect a further four OCR increases for a peak of 4.5% by the end of 2015."