House prices hit record highs in Auckland and Christchurch last month. Still upward price pressure in Auckland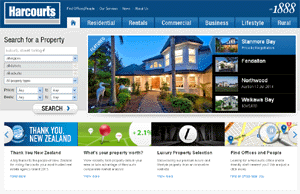 House prices hit all time highs in its northern region (Auckland and Northland) and Christchurch last month, according to New Zealand's largest real estate agency.
Harcourts said the average price of homes it sold in the northern region in June was $720,815,  compared with the previous record high of $697,454 set in May, while the average price of homes it sold in Christchurch was $529,097, setting new price records in both cities. Harcourts didn't supply median prices.
And Auckland prices may have some way to go yet.
Harcourts chief executive Hayden Duncan said there was still strong upward pressure on prices in Auckland.
However the number of sales was down to its lowest level in nearly two years, with Harcourts handling 460 sales in the northern region in  June.
New listings are also scarce on the ground in the northern region, with the company listing 432 properties for sale in June, down 25% on last year.
However stock on hand, the number of homes the company had available for sale in its northern region, was up 23% compared with May to 1725 homes, but that was down from 1865 dwellings in June last year.
In Christchurch, where Harcourts is by far the largest real estate company, it had a massive 27.6% jump in new listings and stock on hand (up 30.1%) compared to the same month last year.
"The is largely due to the increasing number of new builds coming on to the market," the company said.
"The loan-to-valuation-ratio restrictions and rising interest rates have seen a drop in the number of buyers [in Christchurch] and this has shifted power in favour of those looking to purchase.
"However the average sales price is at an all time high of $529,097.
"While it might seem that prices should be dropping with an increased level of stock and less buyers, this is not the case as many of the new builds have a fixed cost per square metre that must be met.
"For buyers looking to enter the [Christchurch] market, now is a good time to do so with more stock to choose from," the company said.