Westpac says the housing market could be heading into a period of falling prices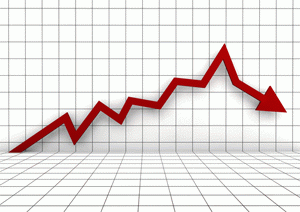 The housing market could be heading into a period of falling prices, according to Westpac.
In its latest analysis of the housing market, Westpac chief economist Dominick Stephens said New Zealand's housing market had been going through a modest recovery phase, but he expected this to be short lived.
Stephens said the housing market slowed last year after the Reserve Bank introduced mortgage lending restrictions and fixed term interest rates started rising.
Earlier this year Westpac began predicting a modest housing upturn, as a surge in net migration boosted population growth, fixed mortgage rates fell between February and June and there was an increased willingness by banks to lend to people borrowing more than 80% of a property's value.
However the market continued to send out mixed signals, making it difficult to pick which direction it was headed in.
"Housing data that could either confirm or refute the mid-year bounce was frustratingly absent for some time - the data was hopelessly mixed," Stephens said.
But June's figures lent support to the argument that a market revival was underway, although probably only a modest one.
Stephens pointed to Quotable Value's Residential Price Movement Index which showed that prices rose quite rapidly in the June quarter of this year after taking a breather in the first quarter.
And the REINZ's measure of house price inflation rose 3.3% in June, while property website realestate.co.nz reported a decline in the number of homes offered for sale.
Stephens acknowledged that some indicators were heading in the opposite direction, such as the decline in the REINZ's House Price Index in June, but believed the overall trends pointed to a revival.
But one that may not last.
"In our view, this market revival will be short lived," he said.
"Fixed mortgage rates have risen sharply over the past few weeks and we think that both floating and fixed rates will rise further over the next year.
"As interest rates rise, renewed downward pressure will come onto the housing market.
"We would not be surprised to see a period of declining house prices during the middle part of this decade," he said.