Deputy Governor Grant Spencer suggests RBNZ's plans for the future of its LVR restrictions will be revealed in its next Financial Stability Report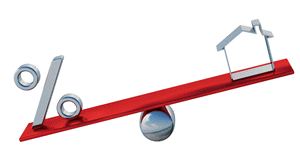 By Gareth Vaughan
Reserve Bank Deputy Governor Grant Spencer has reiterated it'll be late this year at the earliest before the central bank starts removing the 'speed limits' imposed on banks' high loan-to-value ratio (LVR) residential mortgage lending.
"All we're saying is that (late this year) would be the earliest," Spencer told interest.co.nz. "I imagine we'd make some further comment on this at our November FSR (Financial Stability Report)."
Spencer was responding to a question about whether the Reserve Bank's view had changed since he said in a May speech the Reserve Bank could begin removing the LVR restrictions late this year. 
"We said (in May) the earliest we'd look at it would be late in the year, and when we do look at it it could potentially be phased off rather than taken off holus-bolus. And that's still our view," Spencer said.
The Reserve Bank introduced restrictions on banks' high LVR residential mortgages from October 1 last year. This means banks must limit lending at LVRs above 80% (where borrowers don't have a deposit or equity of at least 20%) to no more than 10% of total new mortgage lending. This 10% limit excludes high LVR loans made under Housing New Zealand's Welcome Home Loans scheme, the refinancing of existing high-LVR loans, bridging finance or the transfer of existing high-LVR loans between properties, and new residential construction loans.
Reserve Bank figures for the first six months of the LVR restrictions show banks' high-LVR commitments fell to just 5.6% of total commitments, including exemptions, and around 6.8% before exemptions, versus 25.1% as recently as last September. Subsequent to the interview with Spencer, the most recent monthly figures, for June, were released showing high LVR lending at 8% before exemptions, and 6.7% after exemptions. This is the highest it has been in any month since last October, the first month in which the restrictions applied. By value after exemptions high LVR lending came in at $297 million June, up from $250 million in May.
Spencer acknowledged the Reserve Bank had been surprised at just how low high LVR lending had fallen.
"We have been a bit surprised that it has been 5%, 6% territory. We knew that banks would set their internal buffers to make sure they don't go over 10%. So we thought maybe more around 8% or that sort of territory, would be where they would end up. And they may still get back to that," Spencer said. 
"But we have been surprised that they've been relatively lower than that. Part of it seems to be the lack of demand. In other words a lot of people out there saying 'there's no point going to the bank if I haven't got at least 20% deposit.' That's the general feeling out there, people don't even broach the subject with their bank."

"I'd add though that the overall impact of the LVRs in terms of lower house price inflation, low rates of credit etc, is pretty well in line with our expectations in terms of the impact of the policy  on the housing market as opposed to the actual number of high LVR loans," Spencer said.
This story was first published in our email for paying subscribers on Thursday morning. See here for more details and how to subscribe.