Labour's housing spokesman says current regulations are a joke and rogue operators should be closed down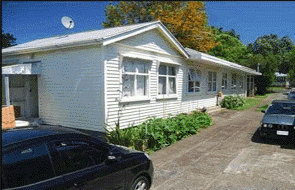 Labour says it will require boarding houses to be licensed if it is returned to government.
Labour's housing spokesman Phil Twyford says current laws and regulations on boarding house are outdated with no proper set of minimum standards and no agency clearly responsible for enforcement.
He said a parliamentary inquiry on boarding houses heard that some tenants were putting up with unsafe, unsanitary and unhealthy living conditions.
However the Social Services Select Committee had decided no to take the opportunity to clean up the industry, Twyford said.
"Unfortunately the National MPs on the committee refused to take the obvious step of setting up a licensing regime that would see rogue operators denied a licence to operate.
"They were content to wring their hands about the problem, but when it came down to solutions, the best they could do was to ask government agencies to share information and to ask Councils to be more proactive in enforcing standards.
"The next Labour-led government will introduce a positive licensing regime for boarding houses based on a clear set of minimum standards.
"Boarding house operators will have to apply for a licence and rogue operators will be shown the door.
"We will do a thorough legislative review to update the rules and mandate local government responsibility for enforcement," he said.