Rents in some parts of Christchurch have risen more than 60% over five years, leaving Auckland rents in their dust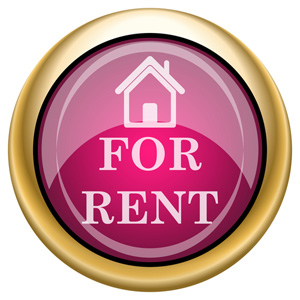 Housing rents in Christchurch have risen faster than anywhere else in the country over the last five years, even leaving Auckland rents in their wake.
A comparison of average rents charged for new tenancies throughout the country in the first six months of this year versus the first six months of 2009, carried out by interest.co.nz shows that average rents in some parts of Christchurch have increased by more than 60% over that period.
Although rents throughout the Auckland region also rose significantly over the same period, the rate of increase was much less than in Christchurch.
Throughout the rest of the country, rental growth tended to be much more subdued.
The comparisons were made using the average (mean) rent figures compiled by the Ministry of Business Innovation and Employment from tenancy bonds it received in the first six months of 2009 and 2014.
The average rent figures for both two bedroom flats and three bedroom houses in both six month periods were compared for all parts of the country where there was significant letting activity, and the full list of average percentage changes between the two periods is displayed below.
Auckland rents up 20-35%
It shows that in most parts of Auckland, the increase in the average rent for both two bedroom flats and three bedroom houses was between 20% and 35%.
The biggest increases were for two bedroom flats in Newmarket which were up 45.9% and Devonport up 44.9%, while the biggest rise in average rent for a three bedroom house was in Three Kings, where it increased by 38.2%, followed by St Johns, up 36.8%.
However rent increases above 30% were the exception rather than the norm in Auckland.
Rent increases were less spectacular in Wellington City, with average rents in the capital rising by double digits, with the biggest increase coming form 2 bedroom flats in Brooklyn, where the average rose by 28.2%.
However in most parts of the city the average rent increased by less than 20% and in Lower Hutt rent increases were mostly under 10%.
Rents soar in Christchurch
In Christchurch, rents were through the roof, with average increases mostly above 30% for both two bedroom flats and three bedroom houses over the five years, and increases above 40% being fairly common.
The biggest increase of 63.8% was for three bedroom houses in Fendalton/Strowan/Bryndwr, followed by two bedroom flats in Bishopdale/Papanui which were up by 62%.
Average rents for three bedroom houses in Sydenham/Waltham and Spreydon/Somerfield were also above 60%.
The strong rise in rents will be a boon to established landlords that have owned their properties for many years because it should have improved their cash flows considerably, although it will have had the opposite effect on their tenants.
However whether rising rents have made buying new rental properties an attractive proposition depends on their location.
In the Auckland region, the REINZ's median selling price (for all types of residential properties) increased by 38% between June 2009 and June 2014.
That's well above the rises in rents in most places in the region, suggesting that property prices have risen faster than rents in Auckland.
That means established landlords in Auckland should have done well from capital gains, and although their rental incomes are also likely to have increased significantly over that period, falling yields mean it has probably become more difficult locate new rental properties that would provide an attractive rental return.
Wellington rental yields up
In Wellington, the REINZ median price increased by just 2.7% between June 2009 and June 2014, so rental yields in the capital are likely to have increased reasonably well over that time, potentially making residential property investment a more attractive option in the capital compared with five years ago.
However landlords in Christchurch appear to have been in a win-win situation, potentially reaping capital gains on a par with Auckland's, but likely growing their cash flows by even more.
And because rents in Christchurch have risen by more than capital values, purchasing a rental property in the city is likely to produce an even better return now than it did prior to the earthquakes.
Click on the links (highlighted below) for Upper North Island, Lower North Island and South Island to see how much rents have changed for two bedroom flats and three bedroom houses throughout New Zealand in the last five years:
Here is some selected data:
| | | |
| --- | --- | --- |
| Area | 2br Flat | 3br House |
| Browns Bay - North Shore | +33.9% | +29.6% |
| Panmure - Auckland | +46.4% | +25.4% |
| Glen Eden - Waitakere | +13.8% | +18.6% |
| Dinsdale South/Frankton - Hamilton | +18.3% | +9.6% |
| Papamoa Beach - Bay of Plenty | -1.9% | +13.2% |
| Stokes Valley - Lower Hutt | +3.3% | -0.4% |
| Riccarton - Christchurch  | +38.6% | +40.1% |
| South Dunedin/St Kilda | +4.0% | +15.0% |
| Wanaka | +4.4% | +11.8% |