Barfoot & Thompson prices and sales volumes both rise, million dollar-plus market particularly buoyant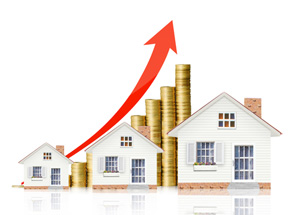 Both the the median and average price of homes sold by Barfoot & Thompson hit an all time high last month with the volume of homes the agency sold also surging.
Barfoot's median selling price was $691,500 in November up $36,500, or 5.6%, from $655,000 in October, which was the previous record median. November's average price was $756,909, up 2.8% compared to October's average price, and up 10.6% on November last year.
The agency, which operates exclusively in the Auckland and Northland regions where it is the biggest player by far, handling more than a third of all residential property sales, sold 1,105 homes in November. That was up 166, or 17.7%, from 939 in October,  but down 13, or 1.2%, from 1,118 in November last year.
"November is normally one of the strongest sales months of the year and has proved to be again this year," Barfoot & Thompson managing director Peter Thompson said.
"Attendance at auctions was extremely high, there was keen buyer interest and new listings were strong."
Thompson said demand for properties at the top end of the market was particularly strong and the agency sold 225 homes for more than $1 million in November, only the second time it had sold more than 200 homes for more than a million in a single month.
Sales of million dollar-plus properties were up about a third on this time last year, Thompson said.
There had also been an increase in the number of new listings that the agency had signed up, with 1,693 homes being listed for sale in November, a 20.7% increase on the average number of new listings over the previous three months.
Only 225 (20.4%) of the homes the agency sold in November were priced under $500,000.
Westpac sees more chance of a tightening than loosening of macro-prudential policy
Westpac senior economist Michael Gordon said in a First Impressions note about Barfoot's figures, that the chances of the Reserve Bank removing high loan-to-value ratio (LVR) residential mortgage restrictions were looking increasingly dim.
"In fact the greater risk is that the next move is a tightening, rather than a loosening of macro-prudential policy," he said.
Refer to the charts below for detailed data about Barfoot's sales.
----------------------------------------------------------------------------------------------------------------------------------------

Our new free Property email newsletter brings you all the stories about residential and commercial property and the forces that move these huge markets. Sign up here.
To subscribe to our Property newsletter, enter your email address here. It's free.
----------------------------------------------------------------------------------------------------------------------------------------