ANZ economists see planned new RBNZ housing investment rules affecting 'huge number' of properties and having a 'marked' impact on lending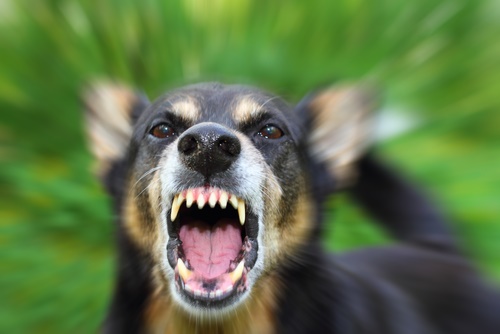 ANZ economists say proposed new Reserve Bank rules applying to residential property investors could affect a "huge number" of properties and have a marked impact on overall lending.
In their weekly Market Focus the economists say they believe the changes might have "more teeth" than the 'speed limits' on high loan to value lending introduced by the RBNZ in 2013, and cite a number of reasons why.
The changes would see up to 35% of the private dwelling stock potentially susceptible to the proposed changes. "This is around 550,000 dwellings," they said.
"Investors account for around 30% of new lending. By targeting such a large proportion of new lending, the proposals, if effective, will have a marked impact on overall lending."
The economists said the changes would be retrospective, covering the stock of mortgages as opposed to the flow.
"...But this could open a can of worms too. A lot of borrowing is locked in already at fixed rates, which is a legal contract between borrower and lender.
A rush of new fixing
"Arguably we could see a rush of new fixing by borrowers to beat the new regime. But if it is to truly be retrospective, one wonders what legal issues will be raised. The RBNZ has proposed a nine month transition period, which we guess is intended to help iron out these issues."
The economists said while the new measures would apply nationwide, there are regional facets that would make them more effective in Auckland.
"Regional splits from the Census indicate a lower home ownership rate in Auckland (closer to 60% versus 65% nationwide). Around one third of privately owned rental dwellings are in the Auckland region.
"While the Census figures did not provide information of the debt holdings of investor properties, debt levels are likely to be higher in the Auckland market given the higher cost of rental properties."
The economists said that there had been "huge growth" (though they don't quantify it) in interest-only mortgages in recent years.
"That typifies the growing significance of the investor market and realities of yields being below the cost of capital," they said.
Additional costs will bite
"There is little cash-flow for principal repayment. Any additional interest costs associated with regulatory capital charge changes will bite." 
The economists believed that the message from the RBNZ last week was: 'Enough is enough'.
"...The bottom line is that financial intermediaries will be required to hold more capital against these types of loans, and this will subsequently increase the cost of funding for property investors. And crucially, once a definition is settled on, the RBNZ will have another tool in its kit enabling it to target this group of loans more directly through its macro-prudential policy lens."
The economists said they noted the "immediate outbursts from certain quarters" saying that the RBNZ's actions would work against the building of houses.
'Self-interested nonsense'
"But such responses are nothing more than self-interested nonsense. Rents in the CPI for Auckland rose only 2.2% last year. That is telling you that a supply shortage is far from the only thing driving the market.
"There are wider issues to consider. Talk to any exporter battling the yield-turbo-charged NZD, or have a look at what a lack of appropriate financial system firewalls did to huge parts of the global economy during the GFC."
The economists said while the RBNZ changes were aimed at financial stability, the implications for the interest rates were clear.
"Anything that takes some heat out of the property market will help keep the [Official Cash Rate] for longer and could potentially take it lower. "
The economists stressed, however, that a lower OCR was "not our central scenario" –  as "a lot of other boxes would need to be ticked", particularly given the domestic economy is solid.
"But it is a credible scenario nonetheless."
What would lower the OCR?
Here's what the economists would see as possibly prompting the RBNZ to reduce the OCR:
A negative global event tops the list. Anything local will be secondary to that.

Assuming no global train-wreck, here is a list of four domestic criteria that would need to be fulfilled.

1.    We keep seeing low core CPI reads. Low core inflation over the back-half of 2014 begs the question of why the OCR is so high (it was top of the list of questions directed at our Chief Economist in the US last week). The RBNZ will be (and has been) rightly alert to inflation risks, but the consistency of low inflation reads cannot be ignored. It may not be a new inflation paradigm, but there are deep-rooted structural forces at play globally keeping inflation low; think on-line shopping, global disinflation, low global wages etc. There are also some transitory forces at work. The interaction of the two is difficult to disentangle, and the jury is still out on which is dominating, but we're watching our Monthly Inflation Gauge closely; it correctly picked low core inflation in the back half of 2014 but it ticked up in January. 

2.    The NZD continues to frustrate with its strength. The NZD/USD might be down and under pressure of late, but the NZD is high against everyone else. And why not, when 300 basis points of interest rate carry are on offer! Unless the RBNZ actually cuts and flags more to come, or we see a global meltdown, the NZD will remain high; it's just a question of how high.

3.    We see a macro-prudential response aimed at the property market.

4.    Dairy prices don't kick-on. A sub-breakeven dairy payout in 2014/15 is followed up by the same in 2015/16. Prices have lifted sharply since the start of the year, but gains will need to be not only sustained but rise further to deliver a meaningfully higher 2015/16 payout. Alarmingly, we're noticing falls for wider soft commodity prices of late too.