Harcourts sells more properties in Auckland at higher average price than ever before but the Christchurch market flattens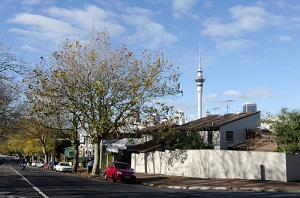 Harcourts' sales volumes hit a record high in Auckland last month as the supply of homes for sale remained tight, while in Christchurch the reverse was true.
Harcourts sold a record 823 homes in its northern region (Auckland and Northland) in March, the most it has ever sold in the region in a single month and up 34% on the number of homes it sold in March last year.
The average selling price in the northern region was $830,186 in March, up 19% on March last year and also a record high.
Harcourts said the imbalance between supply and demand in Auckland was continuing to put upward pressure on prices and it was expecting increased levels of sales activity in the region throughout autumn.
In Wellington the number of homes Harcourts sold in March was up 11% compared to March last year, while the average selling price of $372,794 was down 6% on a year ago.
In Christchurch the rising tide of new homes coming on to the market saw the number of sales decline by 2% compared to March last year, while the average selling price of $523,247 was up 3% on March last year.
Harcourts doesn't release median sales prices.
To see Harcourts full sales report for all regions, click on this link,
---

Our free Property email newsletter brings you all the stories about residential and commercial property and the forces that move these huge markets. Sign up here.
To subscribe to our Property newsletter, enter your email address here. It's free.