Tony Alexander says the time to remove LVR restrictions is when we are heading into the next recession. Andrew Little says tweak them to focus on speculators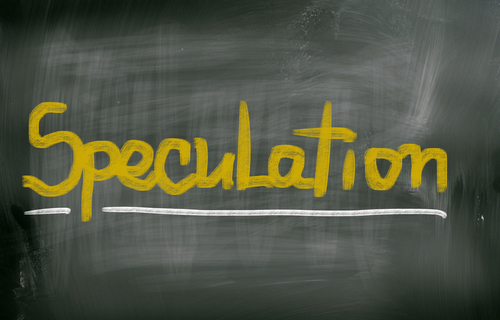 BNZ chief economist Tony Alexander says a Capital Gains Tax will not be introduced any time soon and believes the current loan-to-valuation ratio (LVR) mortgage restrictions should remain in place until the country heads into a recession.
Meanwhile Labour Leader Andrew Little believes tweaking LVRs could help combat speculators.
The spectre of Capital Gains Tax reared its head this week when the Reserve Bank's deputy governor Grant Spencer called for the government to give "fresh consideration of possible policy measures to address the tax-preferred status of housing," a comment that has been widely taken to refer to the introduction of a Capital Gains Tax on housing.
In his latest Sporadic newsletter, Alexander listed four reasons why he believes a Capital Gains Tax won't happen.
The current National-led Government oppose it and went into the last election saying one would not be introduced.
Labour appear to be backing away from the idea.
The timing is wrong. 
A Capital Gains Tax in Australia has not prevented sharply rising house prices in Sydney.
Alexander pointed out that while capital profits would be taxable under a Capital Gains Tax regime, capital losses would be deductible. 
So if there was a significant downturn in the housing market, it could prompt owners to put their houses on the market, and any losses they suffered would be lessened by their ability to claim them as tax deductions.
That could accentuate the housing downturn and increases the possibility of banks suffering losses which would erode their capital bases. 
"The time to introduce a Capital Gains Tax is when the market has been stable for some time or is at the bottom of the cycle, not where it is now," Alexander said.
He also described the likelihood of the LVR restrictions being eased as "slim to nil" and pointed to Spencer's comment that doing so "would invite a further surge in credit-based demand for housing".
Alexander said the LVR restrictions would only be eased when  the market could handle the unleashing of potentially tens of thousands of frustrated young buyers wanting to buy a home.
"That will be when our economy is next in recession," he said.
However labour leader Andrew Little believes that the current LVR restrictions may need to be tweaked to target specific types of property buyers.
"One solution could be focussing LVRs on Auckland speculators, rather than on the regions, families or first home buyers," Little said in a  statement calling on the Government to target property speculation.
"But the first thing the government has to do is admit there is a housing crisis.
"As long as [Prime Minister] John Key and [Housing Minister] Nick Smith keep their heads in the sand, property speculators will run rampant, average house prices in Auckland will top $1 million and the home ownership dream will turn into even more of a nightmare.
"The most important action is to simply build more houses to increase supply."
---

Our free Property email newsletter brings you all the stories about residential and commercial property and the forces that move these huge markets. Sign up here.
To subscribe to our Property newsletter, enter your email address here. It's free.