Housing Minister details audit of hundreds of Government land holdings found many vacant reserves, Defence, Education and MSD land; Govt eyes sale for housing developments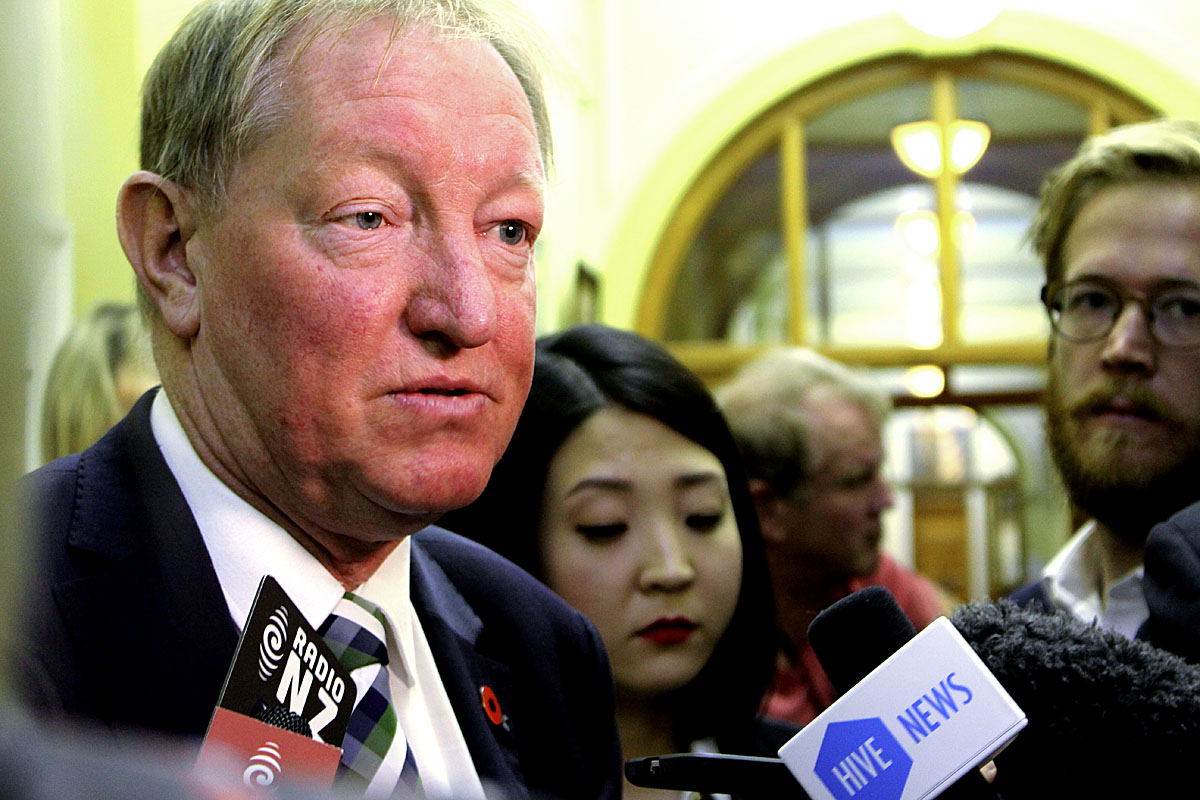 By Bernard Hickey
Speaking less than 24 hours ahead of Budget 2015, Building and Housing Minister Nick Smith has given more details of the Government's plans to free up large tracts of Government-owned land in Auckland for new housing, including a plan to sell up to 430 hectares of land already zoned residential in Auckland.
Smith told reporters in Parliament that an audit had found many vacant parcels of land, including in Reserves and on land owned by the Ministries of Defence, Education and Social Development.
MBIE then jumped the gun on an expected Budget announcement of a plan to offer up to 430 hectares of this land, issuing an invitation on the GETS system for Government tenders that invited potential buyers and developers to the programme's launch by Smith next Friday in Auckland. A spokeswoman for Smith said the Minister instructed MBIE to release the invitation on Tuesday.
Smith said many would be surprised at how under-utilised many Government owned reserves were.
"A good example would be the land we are using at Weymouth for the substantive housing development there. That land stood vacant, firstly owned by the Ministry of Education, then by the Ministry of Social Development for over 20 years during which period there was high housing need in South Auckland and, frankly, government agencies should have gone into action a lot earlier in utilising that land," Smith said.
Smith said some reserves were precious nature reserves that nobody would consider changing.
"There are other areas which are just vacant land that's under-utilised that could assist with the challenges we have around housing and are the sorts of areas that I am having a pretty hard kick of the tyres of in terms of the government's broad housing programme," Smith said.
"At the moment I am in the investigation stage and we are looking at hundreds of parcels of land and looking at every possible opportunity to create new housing for Auckland."
Smith said there were no plans to turn playgrounds into housing areas and many reserves were also controlled by the Auckland Council.
"What you would be surprised by is local purposes reserves that are used as a construction yard. You'll have others that are just plain vacant and don't have any use at all," he said.
"What I have been surprised by is how poorly public agencies, generally, manage land holdings. That you can have quite significant blocks of land sitting around unused for large periods," he said.
"I would say that the land that we are looking at in Auckland is principally not reserves, just land that is sitting in departments like Defence, like Education, like NZTA, tertiary institutions, hospital boards, that may at one stage have been intended to be used for that public purpose, yet hasn't, and that is why the government is wanting to have a hard look at those and see where there is further potential for housing development."
Audit conducted
Smith pointed to the development of ex-Defence land at Hobsonville and at Weymouth on Education and Social Welfare land.
Asked if the amounts were worth billions of dollars, he said: "We are talking big numbers. This is large land holdings."
Smith then detailed an audit done to find vacant land.
"The government's having a pretty hard kick of the tyres. Government agencies have been looking and have under-stated the amount. We've employed some independent consultants to help identify those areas that we think can contribute to additional housing in Auckland," he said.
"If you looked at the majority of areas of land that we are exploring they are previous areas of land that had a public purpose like Defence, like New Zealand Transport Agency, like the area health boards or universities or other institutions where it is simply sitting either vacant or under-utilised and offers opportunities for housing."
Asked if thousands of homes could be built on the land, he said: "Certainly the government is interested in scale, so you would be right to assume that we are talking thousands of homes."
Risk of land banking?
Smith denied that the Government owned land would end up in the hands of land bankers, pointing to the deferred sale process used at Hobsonville, Weymouth and in Christchurch.
"In those cases what the government has done is have a deferred sale process to a housing developer at which point, when the housing are on sold to New Zealanders - with extra conditions around affordability so we get the right sort of houses that we want - then that takes place," he said.
"The Crown then receives fair market value for the land."