Harcourts sales volumes hit a record May high last month driven by North Island boom; Average Auckland price up more than $100k in year but available listings down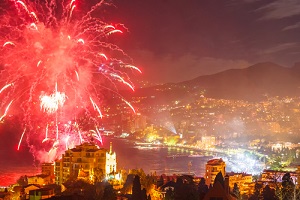 New Zealand's largest real estate agency sold a record number of homes last month as the market defies the usual autumnal downturn.
Harcourts sold 2188 homes throughout the country last month, which was its best May ever and second highest number of sales made in any month in the company's history.
That was up 8.6% on the 2015 homes it sold in April and up 23% on the 1775 home sold in May last year.
"So far we've seen little sign of the seasonal slow down that traditionally comes with the onset of winter. In fact the opposite is true," Harcourts chief executive Hayden Duncan said.
However the surge is sales was largely confined to the North Island, while sales numbers in the South Island were largely flat (see table below).
Sales were particularly strong in Auckland and Northland, where the company sold 745 homes in May, up from 660 in April and 41% ahead of the 529 it sold in May last year.
In Auckland and Northland, Harcourts' average selling price has increased by more than $100,000 in the last 12 months, rising from $696,188 in may last year to $796,558 in May this year (see table below), although that was still below the record average price of $830,186 set in March this year.
"Supply remains the biggest issue in most areas," Duncan said.
"While it is encouraging to see new listings in the Auckland/Northern region up 19% on May 2014, overall inventory is down 15.2% in the area compared to May 2014.
"Only Christchurch is showing an improvement in inventory compared to last year, likely caused by more rebuild stock coming on to the market.
"Wellington enjoyed continued signs of increased investor activity with sales volumes up 22.5%, though the average sale price was down 1%, indicating a higher volume of sales at the lower end of the market," he said. 
Harcourts Sales

 
May 2015
 April 2015
May 2014
Auckland & Northland
Number of sales
745
660
529
Average selling price
$796,558
$795,429
$696,188
Central North Island
Number of sales
505
445
362
Average selling price
$342,993
$346,523
$341,488
Wellington
Number of sales
337
320
275
Average selling price
$372,969
$379,204
$377,656
Christchurch
Number of sales
410
403
398
Average selling price
$528,459
$529,436
$508,388
South Island excluding Christchurch
Number of sales
188
233
211
Average selling price
$386,574
$341,729
$259,053
---------------------------------------------------------------------------------------------------------------------------------------

Our free Property email newsletter brings you all the stories about residential and commercial property and the forces that move these huge markets. Sign up here.
To subscribe to our Property newsletter, enter your email address here. It's free.
---------------------------------------------------------------------------------------------------------------------------------------