Treasury papers show Treasury looked at restrictions and taxes on foreign buyers, but detail not disclosed; Treasury found a foreign buyers register wouldn't cost much, but queried whether it was needed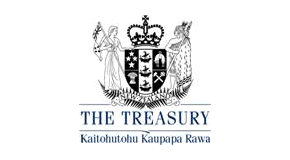 By Bernard Hickey
Treasury has released papers under the Official Information Act showing it had prepared internal advice on possible restrictions or taxes on foreign buying of homes earlier this year, but the detail was not disclosed.
The papers also showed it looked at the logistics of creating a foreign buyer's register and found the costs were manageable, but it questioned whether there was a problem that needed solving or what the point would be without restrictions.
Treasury released these documents on Tuesday showing it had prepared internal advice for the Finance and Expenditure Select Committee (FEC) on the issue of whether foreign buyers were responsible for a surge in house price inflation and whether restrictions would make a difference.
Much of the detail was withheld, as were sections of Budget papers prepared in April and May on "Housing Options."
A briefing for the FEC on February 11 asked whether foreigners were causing house price inflation and whether the Government should collect more data.
"The evidence we have is limited, but does not suggest a problem with foreign ownership of housing (our best estimate is that around 3% of housing stock is under foreign ownership)," a Treasury official said in the briefing.
"The cost of collecting more information is large and would involve some kind of residency screening of all land transfers. The benefits of collecting the information are likely to be small in relation to the compliance and administration costs of collecting it. So our view is no, it's not important to collect the data," the official said.
A later paper written in March on foreign ownership of residential property was more detailed and included information from Land and Information New Zealand (LINZ) on how the data could be collected, including that the costs were manageable and that it was technically feasible.
"An important question is: what would the Government do with the information if it were to collect it," the official wrote.
"Other countries have restrictions/stamp duties because they were in place before they negotiated their FTAs (e.g. Australia). So if restricting/taxing foreign investment in residential property is difficult/not feasible, what is the benefit of collecting the data – and does that outweigh the cost?," the official wrote.
"Should we be thinking about the broader question about the role of investors (both domestic and foreign) in the housing market? If we think there are undesirable effects on the market from that investment are there levers that could be applied universally that could address those effects?"
This presaged the Government's decision in Budget 2015 to impose a two year 'bright line' test for capital gains on investment properties that applies to both domestic and foreign investors, along with moves to force non-residents to provide their passport details and home IRD numbers when registering for a New Zealand IRD number and bank account.
Costs of citizenship register 'low'
Treasury wrote in the March paper that the costs of modifying the LINZ system to record citizenship/immigration status were likely to be low.
"The compliance costs are likely to be higher, but are unlikely to be insurmountable given the other identification that would normally be needed to be produced for such a transaction," it wrote.
"However, there are risks that the information will not be complete/accurate and will encourage ways of masking the nationality of the ultimate purchaser either through the use of companies/trusts or associated persons."
'Looking at restrictions'
Treasury again asked whether it was worth collecting the data without a firm view of any possible restrictions.
"If it is being collected as part of the process for deciding whether to impose a restriction or disincentive to foreign investment in residential housing, then the judgment about whether to collect it or not, should consider the feasible or likelihood of that decision being taken," it wrote.
"The following section discusses the feasibility of such a restriction. There are a number of theoretical options for restricting or disincentivising foreign ownership of residential property, but most involve significant tradeoffs," it said.
This section was redacted from the document.
'Problems with FTAs? No'
Treasury also released a May 5 briefing note to Finance Minister Bill English on Australia's announcements on foreign buyers, which may have included the tightening of Federal rules for non-buyers and Victoria's stamp duty on foreign buyers, although it is not clear because much of the document was redacted.
The only point published was that New Zealand's free trade agreements generally contained exemptions for direct taxation policy measures.
An early Treasury briefing had noted that other countries' restrictions and stamp duties were in place before the signing of Free Trade Agreements.
Prime Minister John Key has pointed to clauses in New Zealand's Free Trade Agreements with Mexico, Japan and Australia as reasons why foreign buyer restrictions could not be imposed.
A final document released as a briefing for the FEC in June was also heavily redacted and repeated that evidence before Treasury was limited but "does not suggest a particular problem with foreign ownership of housing."
However, it also noted: "The changes announced at Budget 2015 to collect IRD numbers and foreign tax numbers for property transactions will help build a better evidence base."
An IRD briefing paper prepared in April ahead of the Budget on its Property Compliance Programme was released last week. It noted: "Offshore investment is significant and often masked."