Barfoots sells three out of seven under the hammer at first auction of the year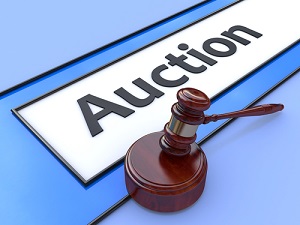 Auckland's largest real estate agency kicked off the auction action for 2016 yesterday, with seven residential properties going under the hammer at Barfoot & Thompson's auction room at Shortland St in the CBD.
Most of the properties offered could have appealed to either owner-occupiers or investors and both groups were represented among the potential buyers who attended. Most of the properties attracted multiple bids, with three of the seven selling under the hammer and four being passed in.
The first property offered was a two bedroom apartment in the Bianco apartment building just off the top of Queen St in the CBD. It was vacant and according to QV.co.nz had been purchased in July last year for $511,000. It had subsequently been redecorated and was offered fully furnished with a new furniture package. It sold for $515,000, meaning the vendor was likely to be out of pocket once redecoration and selling expenses were allowed for.
Next up was a two bedroom, brick and tile home unit in Sandringham and although there were multiple bidders for the property it was passed in with a highest bid of $611,000.
That was followed by a brand new, four bedroom home in St Heliers. The auctioneer asked for an opening bid of $1.8 million but when there was no response it was passed without receiving a single bid.
The final auction of Barfoot's morning session was a 29 square metre apartment in the Quest serviced apartment complex at 62 Queen St in the CBD. It had also been redecorated but was not part of the hotel pool and was offered with vacant possession. It sold for $401,000.
At Barfoot's afternoon session, three properties were offered and first up was a three bedroom house on two levels at Avondale. It was vacant and was passed in with a highest bid of $770,000.
That was followed by a four bedroom house on an 809 square metre section in Papatoetoe. There was only one bidder for this property and it was passed in with a highest bid of $630,000.
The final offering was a wreck of a house in Mt Roskill, which the auctioneer said was uninhabitable. It had two bedrooms and was on a cross leased section with a half share of 840 square metres. The condition of the house meant demolition was at least as likely as renovation and there was strong competition between two two main bidders before it sold under the hammer for $640,000. 
So something of a mixed bag for the start of the year, with buyers active in the market but showing a degree of caution and no evidence of the big price gains that were apparent in the first half of last year.
You can receive our auction and interest rate updates automatically by subscribing to our free email Property Newsletter. This will deliver all of our property-related articles directly to your in-box 3-5 times a week. We don't share your details with third parties and you can unsubscribe at any time. To subscribe just click on this link, scroll down to "Property email newsletter" and enter your email address.