Auckland's housing market could be developing a split personality as the market eases at the top and price pressures increase at the bottom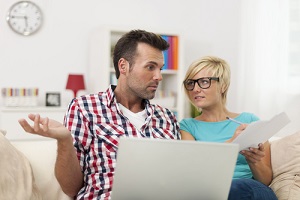 By Greg Ninness
Auckland may be developing a two speed housing market, with prices for top end properties easing back while the growing housing shortage keeps upward pressure on prices at the bottom.
The first hint that this could be occurring came at the beginning of this month when Quotable Value (QV) released its Auckland valuation figures for January.
These showed the average dwelling value in Auckland declined from $933,264 in December to $928,921 in January.
On its own a movement in average values of around $5000, whether up or down, is not necessarily significant, but what was interesting about the movement in average valuations was how they varied between different parts of Auckland.
Average values fell in In Central Auckland, the North Shore, Waitakere and Manukau, but the biggest falls occurred in the high-priced coastal suburbs of the North Shore where the average valuation dropped from $1,244,765 in December to $1,225,307 in January.
Conversely, in the cheapest parts of Auckland, Rodney in the north and Papakura and Franklin to the south, average values went against the trend and actually increased from December to January.
So values were falling in the most expensive parts of the city and increasing in the cheaper districts.
The Quotable Value figures are for three month periods and because of the way QV collects the sales data it uses to update its valuations, its figures are a lagging indicator of movements in the market and the January figures were probably a reasonable indication of what had happened in the fourth quarter of last year.
B&T adds weight
Further weight was given to the idea of a two speed market when Auckland's largest residential real estate agency, Barfoot & Thompson, released its January sales figures.
These showed the agency's average selling price dropped from $869,492 in December to $811,700 in January, while the median price slipped from $800,000 to $760,000 over the same period.
Consider this statement which Barfoot's managing director Peter Thompson released along with those figures:
"During January we sold a higher percentage of homes in the outer southern and northern suburbs compared to those in the central and eastern areas than is normally the case.
"This change also shows up in the number of $1 million plus homes sold in January.
"In January 20.7% of all sales were for homes that went for more than $1 million.
In December one million dollar [plus] homes accounted for 34.9% of sales.
"The number of homes that sold for under $500,000 in January represented 28.6% of sales, compared to 5.5% in December."
A similar trend could be discerned in the REINZ's January figures which were released a few days later.
These showed huge declines in prices in the city's expensive central suburbs, where the median fell from $867,000 in December to $790,000 in January and on the North Shore where the median price declined from $910,000 to $870,000, while prices in the cheaper northern and southern fringes increased, or at least held their own.
In Rodney the median rose from $745,000 in December to $793,750 in January and in the REINZ's Outer Auckland district, which includes Franklin and Papakura, it was barely changed, dropping from $635,000 to $630,000, a decline of just 0.8%.
What's causing the divergence?
So what could be causing this apparent divergence at opposite ends of the market?
A common refrain from many of the people I talk to is that Chinese investors are still noticeably absent from the market and that is likely to have removed a big chunk of demand.
Their presence was particularly noticeable in Auckland's more desirable suburbs and they seemed to have had no problem paying what often seemed at the time to be extravagant prices.
Their absence may well have taken the cream off the top and removed some of the pressure at the top end of the market.
And a sense among other mid-to-top end buyers and vendors that prices aren't increasing as quickly as they were and may be declining, could have removed some of the urgency that previously existed to buy or sell.
At the bottom end of the market I'm hearing that investors have become much less active since the new 70% loan to valuation ratio (LVR) rule was introduced for Auckland residential investment properties.
However the growing shortage of affordable housing in Auckland means demand from first home buyers is so great that upward price pressure from the bottom of the market is continuing.
What I'm hearing is that first home buyers and other owner-occupiers looking for a home at the cheaper end of the market have taken up the slack left by investors sitting on the sidelines in Auckland.
That scenario is supported by figures from KiwiSaver and the Reserve Bank.
The Reserve Bank's figures break down new mortgage lending by the main borrower types – first home buyers, other owner-occupiers, investors and for business purposes.
Unfortunately the Reserve Bank's definition of new mortgage lending includes refinancing packages, which means the figures don't provide an accurate measure of buying activity by either investors or owner-occupiers.
But they do provide a good measure of purchases by first home buyers, who won't have an existing mortgage to refinance.
And their numbers have been increasing.
The Reserve Bank's figures go back to August 2014 when 1277 first home buyers took out mortgages during the month and their numbers have been steadily rising ever since, going past the 2000 per month mark in September last year and staying there every month since.
The KiwiSaver figures tell a similar story.
They show that in the seven months from the beginning of July last year to the end of January this year, $281 million was withdrawn from KiwiSaver accounts to go towards the purchase of first homes, which was more than double the $140 million withdrawn during the previous 12 months.
Pendulum swings for first home buyers
So the higher LVR requirements introduced by the Reserve Bank for Auckland residential investment properties last year appear to have swung the pendulum in first home buyers' favour.
Unfortunately the severe shortage of affordable housing in Auckland and the rising demand for it, is maintaining upwards pressure on prices from the bottom of the market.
A two speed market where demand and prices are easing at the top and increasing at the bottom is likely to be highly volatile and this probably accounts for the big swings in prices the Auckland market has experienced over the last few months.
The REINZ's Auckland median house price hit its all-time high of $771,000 in September last year, then dropped back to $748,250 in October, before clawing its way back to $770,000 in December and then slumping to $720,000 in January.
Own goal danger
That volatility could get worse as a posse of Auckland City councillors cave in to Nimbyism and oppose the housing intensification that would occur in their wards under the city's proposed Unitary Plan.
I can't help but think that those who are opposed to more intensive housing developments in their neighbourhoods are in danger of scoring an own goal.
There has been a good deal of speculative buying activity in areas where intensification has been seen as likely, from both developers seeking to land bank properties on which they can build higher density housing at a later date and from purely speculative players hoping to sell to developers and make a quick buck once intensification is approved.
That activity has helped fuel a rapid escalation of house prices in those areas.
If councillors' equivocation on this issue creates doubt that that intensification will proceed, the first thing that will happen is that the developers and speculators will stop buying in those areas and that in itself could drag down property values.
If the council does eventually decide to scrap intensification in some areas, those developers and speculators who have already bought into them on the premise that intensification will proceed, will be left holding properties that will be earning them half of next to nothing and may even be facing negative cash flows.
They will want to sell and that's when property values will really start to slide.
So if you are planning on being active in the Auckland property market this year you should fasten your seatbelt.
You could be in for a bumpy ride.
You can receive all of our property articles automatically by subscribing to our free email Property Newsletter. This will deliver all of our property-related articles, including auction results and interest rate updates, directly to your in-box 3-5 times a week. We don't share your details with third parties and you can unsubscribe at any time. To subscribe just click on this link, scroll down to "Property email newsletter"and enter your email address.