Barfoot & Thompson's median selling price back up to just under the record high set in December, sales volumes also up strongly in March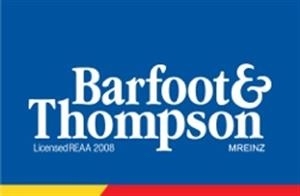 The number of homes sold by Auckland's largest real estate agency rose strongly last month, as did the median selling price.
Barfoot and Thompson sold 1341 homes in March, well up on the 698 homes it sold in February but down 256, or 16%, compared to the 1597 homes it sold in March last year.
The median selling price of homes sold by the agency last month rose to $798,000, just below the record high $800,000 achieved in December last year.
However the number of homes newly listed for sale by the agency declined in March and so did the total number of properties it had listed for sale on its books.
Barfoot received 1874 new listings in March compared with 2060 in February and 1997 in March last year.
At the end of March it had 3093 homes listed for sale on its books, compared with 3318 in February and 3347 in March last year.
"When prices are this strong in March, the trend is for prices to hold steady through the year," Barfoot & Thompson managing director Peter Thompson said.
"As it has been for the past two years, lack of supply remains the main price driver.
"Although a record number of building permits are being issued and new homes are springing up everywhere, Auckland is simply not building homes fast enough to keep up with the growing population.
"Statistics NZ reported in February alone the population of Auckland increased by about 3000 people.
Based on the Auckland average occupancy for houses of three people to a property, theoretically 1000 additional properties would have had to become available in the month to house such growth," he said.
There was also a sharp jump in the number of homes the agency sold for more than $1 million.
In March Barfoot sold 474 homes for more than $1 million, the highest number of million dollar-plus homes it has ever sold in a single month, and it meant more than a third of the homes it sold last month went for more than $1 million.
At the other end of the price spectrum only 146 properties sold for less than $500,000, which was just 10.9% of Barfoot's total sales in March.
You can receive all of our property articles automatically by subscribing to our free email Property Newsletter. This will deliver all of our property-related articles, including auction results and interest rate updates, directly to your in-box 3-5 times a week. We don't share your details with third parties and you can unsubscribe at any time. To subscribe just click on this link, scroll down to "Property email newsletter"and enter your email address.