Asking prices on Realestate.co.nz flat in Auckland, down in most other regions in April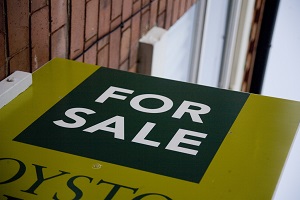 Autumn may have been mild (so far) this year but the first signs of the traditional winter slowdown may be starting to blow through the housing market.
The latest figures from property website Realestate.co.nz show that the average asking prices of properties newly listed for sale on the website in April were slightly lower in most regions than they were March.
And there were fewer new listings in April in several regions including Auckland and Wellington compared to April last year, although the overall number of new listings was up 6.1% compared to a year earlier.
In Auckland the average asking price of newly listed properties was almost unchanged at $861,305 in April, which was down a miniscule 0.1% compared to March, suggesting prices may be flattening out.
However there were only 3417 new listings on the website in April, down 1.6% compared to April last year so that should keep supply tight.
Other regions where average asking prices were down in April compared to March were Waikato -1.5%, Central North Island -2.6%, Hawkes Bay -0.8%, Manawatu/Wanganui -3.8%, Wairarapa -4.0%, Nelson -3.9%, West Coast -5.9%, Central Otago Lakes -3.5% and Otago -0.4%.
The areas where the average asking price rose in April compared to March were Northland +8.5%, Coromandel +6.4%, Bay of Plenty +1.2%, Gisborne +3.2%, Wellington +1.7%, Marlborough +4.8% and Canterbury +2.7%.
You can receive all of our property articles automatically by subscribing to our free email Property Newsletter. This will deliver all of our property-related articles, including auction results and interest rate updates, directly to your in-box 3-5 times a week. We don't share your details with third parties and you can unsubscribe at any time. To subscribe just click on this link, scroll down to "Property email newsletter"and enter your email address.