Prices remain high but the number of sales and new listings are falling rapidly as the market prepares for the winter slowdown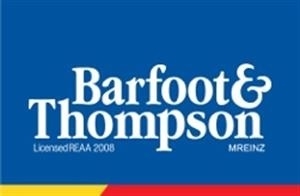 The median price of homes sold by Barfoot & Thompson hit a new record high of $820,000 in April, compared to $798,000 in March and 2.5% up from the previous all time high of $800,000 set in December last year.
However the real estate agency, which is by far the largest operating in the Auckland region, also reported a sharp downturn in the number of homes it sold.
Barfoots sold 944 homes in April, well down from the 1341 it sold in February and down 126, or 12%, from the 1070 it sold in April last year.
The was also a drop in the number of new listings, with the agency signing up 1496 new properties for sale in April, compared with 1874 in March and 1580 in April last year.
That was the lowest number of new listings for the month of April in three years.
"In April we sold the lowest number of homes we have sold in an April in four years, and the likely cause of this was caution around current pricing and the low number of properties on the market, restricting choice," Barfoot & Thompson managing director Peter Thompson said.
"Overall activity in April is best described as restrained," he said.
And the total number of homes the company had for sale on its books at the end of April was the lowest it had been in the month of April for 15 years.
"While choice across price segments was low, interest in top-end homes remained high and 355 properties or 37.6% of all homes sold attracted a price in excess of $1 million," Thompson said.
You can receive all of our property articles automatically by subscribing to our free email Property Newsletter. This will deliver all of our property-related articles, including auction results and interest rate updates, directly to your in-box 3-5 times a week. We don't share your details with third parties and you can unsubscribe at any time. To subscribe just click on this link, scroll down to "Property email newsletter"and enter your email address.