Rarely used land tax rule could catch gains from sales of land rezoned in the Unitary Plan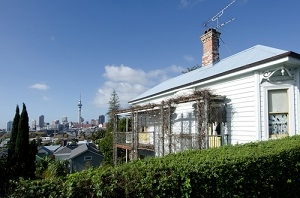 Auckland land owners hoping to see the value of their properties spike as they're rezoned under the Unitary Plan, might have their capital gains slashed by an unusual tax.
Bell Gully lawyers point out that if you sell land within 10 years of acquiring it, and at least 20% of the capital gain you earn is due to "a change, or a likely change, to the rules of an operative district plan under the Resource Management Act 1991", you may be slapped with a tax.
The rule falls under the "land provisions" in the Income Tax Act 2007, so gains are taxed as income, and are subject to the normal rates applicable to individuals (top marginal rate 33%) and companies (28%). Some deductions are available.
The tax largely targets developers and investors as sales of residential and farm land are exempt.
"The rule does not apply where the person selling the land acquired and used it (or at least intended to use it) for "residential purposes", and sold the land to another person who has also acquired the land for residential purposes," explain Bell Gully lawyers Graham Murray and Hayden Roberts.
"The term "residential purposes" means the use of the land mainly as a residence for the person acquiring the land and members of their family.
So an investment property or a home sold to a land developer would be taxed.  
While Bell Gully says there are no obvious ways to mitigate the impact of the law, it notes the rule has only applied to a relatively small number of cases in the past.
Yet with the proposed Unitary Plan before the Auckland Council opening up much more land for intensification, they believe we could see a spike in the number of people caught by it.
The 10 centres that are proposed to be zoned for the most new building across Auckland include Albany, Botany, Henderson, Manukau, New Lynn, Newmarket, Papakura, Sylvia Park, Takapuna and Westgate/Massey North.
Meanwhile Ponsonby, Devonport, Cheltenham, Herne Bay, St Mary's Bay and Parnell are likely to remain largely remain low density, single house zones.
One can't assume the value of every property that is rezoned from single house to terraced housing for example will increase in value, but it is inevitable this will occur in some cases.
Murray and Roberts say it's unlikely an event like the release of the Unitary Plan would have been considered when the rule was introduced.
"Given the potential consequences of this rule, there is a strong case for a review of its scope to ensure it operates appropriately having regard to current tax policy settings," they say.
The more commonly known rules under the Income Tax Act 2007, tax you when you sell land you bought to use for business purposes, or sell land within two years of buying it.