Realestate.co.nz latest figures highlight that housing hotspots Auckland, Waikato and Wellington continue to lag in rental yields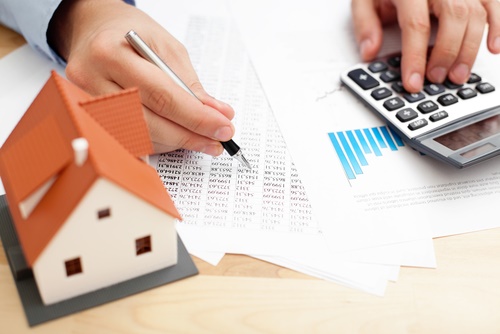 By David Hargreaves
Hot house prices continue to make for pretty cold rental yields, according to the latest monthly data released by Realestate.co.nz.
Auckland (up 1.1% in July to a record average asking price of $898,562), Wellington and Waikato, all saw gains in asking prices during the month.
Recent Reserve Bank statistics have highlighted that on a monthly basis about 48% of the mortgage money advanced in Auckland is to investors to buy property, demonstrating how the country's largest city is perceived as a good place to invest.
Yet, according to the detailed data collated by Realestate.co.nz, Auckland continues to offer the second worst rental yields in the country - ahead of only Wellington, which itself has seen a surge in buying interest in recent times. Waikato is third worst. 
According to Realestate.co.nz all three places are offering sub-4% yields.
Realestate.co.nz brand and commercial manager Vanessa Taylor pointed out that on June 27 the Reserve Bank released official statistics for the first time showing that in May 2016 some 40% of all mortgage lending was on interest-only payment terms.  This percentage has been "fairly stable" since the data was first available to the Reserve Bank in July 2015.
"It reinforces what we said in last month's property report where we stated that many investors appear to be looking for capital gain, rather than focused on rental yield," she said.
"For example, in Auckland where asking prices continue to rise, investors theoretically would receive 3.28% yield over a 12-month period – based on our calculation of average asking price vs weekly rental price, excluding all external costs.  
"Waikato, Auckland and Wellington respectively take up the bottom three spots below the national average, while regional areas dominate the higher returns. West Coast (8.44%), Wairarapa (6.01%) and Southland (5.93%) fill the top three spots across the nation."
In terms of new listings coming on to the market in July, it was an extremely mixed picture. Recent hotspots such as Bay of Plenty, central North Island and Central Otago/Lakes showed sharp rises compared with the number of listings at the same time last year.
Auckland after a rise in June, year-on-year, saw a sharp fall in July, down 13.9% compared with last July to 3141.
The inventory of houses available for sale in Auckland did actually improve slightly in the past month to 10 weeks worth from nine weeks in June. However, that's still a long way short of the long-run average of 24 weeks.
Nationally the inventory stood at 12 weeks, which is even further behind the long run average of 33 weeks.
In terms of the national picture for new listings in July, the big regional ups and downs almost balanced each other out, with 9618 new listings, down just 0.6% on the same month a year ago.
ASB economist Kim Mundy said the Realestate.co.nz listing data for July showed continued strong activity in the New Zealand housing market.
"For 10 consecutive months now, nationwide seasonally-adjusted inventory levels have hit a new record lows. Weeks of inventory remain extremely tight, with all regions' measures well-below their 9-year average."
She said in the past month total inventory levels lifted in Wellington slightly, but remain near record lows. Wellington's weeks of inventory also remains the lowest in the country, with five weeks' worth.
"Interestingly, inventory levels have stabilised in Auckland recently, albeit at low levels. In fact, for the first time since September 2014, annual seasonally-adjusted inventory levels in Auckland have risen.
"But there remains a long way to go before the Auckland market rebalances."
Mundy said historically-low levels of inventory were keeping New Zealand's housing market tight. This was particularly evident in the Wellington market.
"However, the Auckland housing market appears to be slightly quieter than elsewhere, with rising inventory levels. But low inventory levels overall will also keep pressure on prices in Auckland. For NZ as a whole, we expect low inventory levels relative to demand to keep the pressure on house prices. We will be closely watching the housing data over the remainder of the year as the new investor LVR restrictions begin to have an impact on activity."
You can receive all of our property articles automatically by subscribing to our free email Property Newsletter. This will deliver all of our property-related articles, including auction results and interest rate updates, directly to your in-box 3-5 times a week. We don't share your details with third parties and you can unsubscribe at any time. To subscribe just click on this link, scroll down to "Property email newsletter"and enter your email address.