New Zealand 'wins gold medal' for housing unaffordability as house prices outpace income growth and rents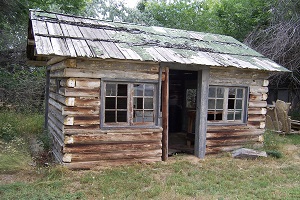 New Zealand house prices are the most expensive compared to people's incomes of any country in the developed world, according to a report by the International Monetary Fund (IMF).
The IMF's Global Housing Watch Report has ranked the House Price-to-Income Ratios of 31 countries in the Organisation for Economic Co-Operation and Development (OECD) and New Zealand sits at the top of the list, just ahead of Austria, Sweden, Germany and the UK, and well ahead of Australia which was ranked tenth on the list (see graphic below).
The trend appears to have been driven by strong growth in prices while income growth has remained subdued. The IMF report found that this country also had the second highest rate of house price growth over the last year of any country in the OECD, with only Sweden's house price inflation being higher.
Fourteen OECD countries had negative house price growth over the last year including, China, Brazil, Singapore, South Africa, Chile, Belgium, Italy and Indonesia.
The report also found that New Zealand had the fifth highest House Price-to-Rent Ratio in the OECD, beaten only by Turkey, Sweden, Germany and Israel, and well ahead of Australia which was thirteenth (refer graph below).
Labour''s Housing Spokesman Phil Twofold said New Zealand had won the gold medal for unaffordable housing.
He described it as "shameful" that New Zealand had the highest house price to income ratio and the second highest rate of house price increases in the OECD.
"It is no wonder that homelessness and unaffordable housing have replaced Lord of the Rings as the angle for international news on New Zealand," he said.
"We now have the most unaffordable housing, relative to incomes, out of 31 of the world's richest countries.
"National's willful negligence has allowed the housing crisis to spiral out of control.
"As a result, the country has become an international housing basket case," he said.
You can receive all of our property articles automatically by subscribing to our free email Property Newsletter. This will deliver all of our property-related articles, including auction results and interest rate updates, directly to your in-box 3-5 times a week. We don't share your details with third parties and you can unsubscribe at any time. To subscribe just click on this link, scroll down to "Property email newsletter"and enter your email address.