Auckland's property market may be losing some of its heat as inventory levels rise even as new listings decline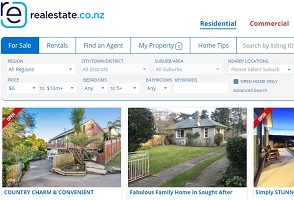 Auckland's housing market may be starting to ease slightly, according to the latest figures from property website Realestate.co.nz.
"Auckland is the only region in the whole of New Zealand where housing stock is up compared to last year," Realestate.co.nz CEO Brendon Skipper said.
Demand in Auckland appeared to be easing and new higher loan-to-valuation mortgage restrictions being introduced for investors where possibly the cause, he said.
The number of Auckland homes newly listed on Realestate.co.nz in August was down by 12.4% compared to August last year, however the total number of Auckland homes available for sale on the website was up by 4% compared to a year earlier.
"This tells us that homes are taking slightly longer to sell, which could be a result of LVR restrictions," Skipper said.
However it's a different story around the rest of the country, with the market remaining buoyant outside of Auckland.
"With the exception of Auckland, there has been a gradual decline in housing stock over and above the typical midwinter seasonal lull," Realestate.co.nz's August report said.
And asking prices remain buoyant, even in Auckland, where the average asking price of properties advertised on the website hit a new record of $907,986 in August.
Record high asking prices were also set in Coromandel at $636,297, Waikato $482,623, Bay of Plenty $534,971, Nelson $543,401 and Canterbury $484,023 (see chart below).
ASB economist Kim Mundy said the data suggested that sales activity had fallen in August and inventory levels lifted despite a fall in new listings, and that recent hotspots outside of Auckland also appeared to be cooling.
"We expect sales activity to continue to cool over the coming months as the RBNZ's new investor LVR restrictions come into effect," she said.
You can receive all of our property articles automatically by subscribing to our free email Property Newsletter. This will deliver all of our property-related articles, including auction results and interest rate updates, directly to your in-box 3-5 times a week. We don't share your details with third parties and you can unsubscribe at any time. To subscribe just click on this link, scroll down to "Property email newsletter"and enter your email address.