Houses nearly twice as likely to sell at auction in Wellington than Auckland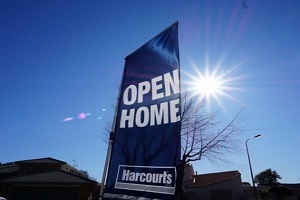 Homes are more likely to be passed in at auction in Auckland than they are in other centres, according to the auction results achieved by the country's largest real estate agency last week
Harcourts auctioned 75 residential properties in Auckland and achieved sales on 33 of them, with the remainder being passed in for sale by negotiation.
That gave the Auckland auctions a clearance rate of 44%.
In Christchurch Harcourts auctioned a similar number of properties to its Auckland offices, with 79 going under the hammer last week, but sales were achieved on 49 of them, giving a clearance rate of 62%.
But the highest success rate was in Wellington, where 24 homes were auctioned and sales achieved on 19 of them, giving a clearance rate of 79%.
In Hamilton it was 50/50, with exactly half the properties auctioned changing hands.
Prices at Harcourts' Auckland auctions started at $560,000 for a house at Stanmore Bay on the Whangaparaoa Peninsula and went up to $2.85 million for a house at Maraetai. In Hamilton prices started at $360,000, in Hawke's Bay the cheapest auctioned property went for $257,000, in Wellington prices started at $332,000 for a home unit at Waikanae, and in Christchurch prices ranged from $345,000 for a house at New Brighton to $2.485 million for one in Fendalton.
To see the results of Harcourts' auctions last week,. including those held in Taupo, Queenstown/Lakes, Blenheim and Invercargill, go to our Auctions/Sales Results page, which has photos and details of the properties auctioned, including those that didn't sell, and the selling prices of those that did.
You can receive all of our property articles automatically by subscribing to our free email Property Newsletter. This will deliver all of our property-related articles, including auction results and interest rate updates, directly to your in-box 3-5 times a week. We don't share your details with third parties and you can unsubscribe at any time. To subscribe just click on this link, scroll down to "Property email newsletter"and enter your email address.